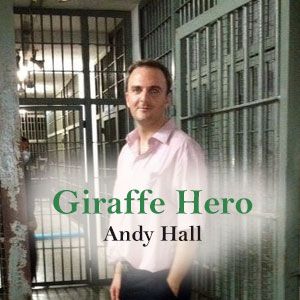 Andy Hall
It's an old story, unfortunately: A courageous person blows the whistle on a company that's doing something harmful. The company ignores the harm it's doing and exacts revenge on the courageous person. The courageous person is considered a hero by some but is probably out of a job and beset by legal issues.
That story applies multifold to Andy Hall. He's the courageous person, and Thailand's Natural Fruit Company is the company that's doing something harmful. The difference between Hall's case and most other whistleblowers' is that he faces imprisonment in Thailand.
In 2012, Hall was working on a project for Finnwatch, a Finnish group that focuses on corporate responsibility around the world. The project was called "Cheap Has a High Price," and one of the companies Hall investigated—at random—was the Natural Fruit Company. The company produces pineapple products for global markets, including markets in Finland; its owner is the president of the Thai Pineapple Industry Assocation—TPIA—which represents dozens of Thai companies. Companies are required to become members of TPIA in order to export their goods.
Through worker interviews and other research, Hall uncovered multiple human abuses by Natural Fruit, including child labor, underpayment of wages, confiscation of migrant workers' travel and work documents, and failure to provide legally mandated paid sick days, holidays, and leave. When Natural Fruit heard about Hall's findings—mainly through an al Jazeera interview Hall gave in neighboring Myanmar, where he lived—they took legal action against him: three criminal defamation charges, one civil defamation charge, and two criminal charges.
Never mind that Hall as well as Finnwatch asked Natural Fruit several times to comment on the report and work together to resolve the issues. Never mind that Natural Fruit refused each time. Never mind that Thai authorities tried to get Hall to sign a document—written in the Thai language—to plead guilty to all the charges (Hall, born in Great Britain, is fluent and literate in the Thai language and refused to sign). Hall faces up to seven years in prison on each count in addition to almost $15 million in fines for "damages."
Individuals and organizations have supported Hall. More than a quarter of a million Emails have protested his arrest. Over 100 international groups have demanded that Natural Fruit drop all charges against him. One group that has not supported him is global fruit conglomerate Dole. Dole is an influential member of the TPIA but has remained silent on the case.
Steve Cotton, the acting general secretary of the International Transport Workers' Federation, aptly summarizes Hall's plight: "Andy Hall's investigations into the fruit and fish industries in Thailand helped expose shocking abuses there to a worldwide audience. He should be praised, not prosecuted."
Subscribe to Heads Up, our once-in-a-while-email
Want a steady feed of inspiring Giraffe Hero stories like this one? Just subscribe to Heads Up, our only-when-it-matters e-zine. (We don't sell or even lend our subscribers' addresses to anyone. Ever.)