Pandemic Heroes & Resources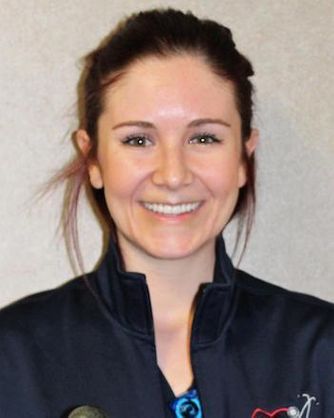 Lauren Leander
Lauren Leander is a nurse in Arizona who's isolated from her family because she's working full-time in a pandemic-response unit. When she heard that people who believe the crisis is a hoax were rallying to demand the governor lift anti-pandemic restrictions, she led a group of her fellow nurses to stand between the mob and the governor's office, conveying a powerful message of how real the crisis is. The mob screamed insults, and a state senator called the nurses actors. Leander continues to speak out about the reality of the suffering and death she sees every day. Read her full story here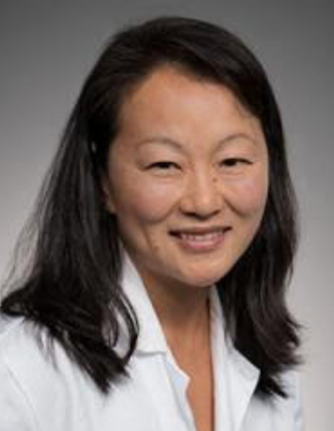 Dr. Helen Chu, an infectious disease expert at the University of Washington, knew she and her team should use her on-going flu study to test for the coronavirus, but she was repeatedly ordered not to by bureaucrats citing "rules." She repeatedly defied those orders, directing her team to keep testing—an unprecedented pandemic needs to be stopped, never mind the rules. More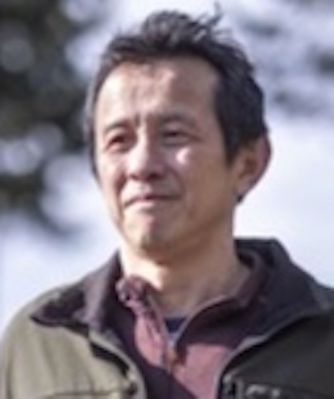 Dr. Ming Lin reported to his supervisors and then to the public that the hospital where he's worked for 17 years was failing to process Covid-19 tests promptly, to screen incoming patients accurately, and to use adequate safety equipment for patients and staff. When he refused to take down his messages to the public, his employers told him not to report for his next shift in the ER, though there are laws against firing doctors in such situations. More
" I was so moved by the story of Dr. Chu at the UW. Speaking truth to power is the only way we are going to get out of this darkness. May we all be a light and lead the way for others. Thank you for yours." —Mary Ann Mansfield
THANK THE HEROES YOU SEE
When you see people sticking their necks out, You can thank them with this image, Just cut and paste it and it's yours to save and send.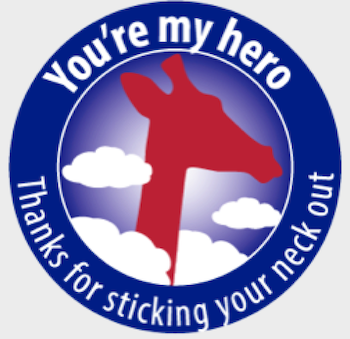 HEROES FOR 2020 —A FREE RESOURCE FOR TEACHERS AND FAMILIES
Finding the heroes in our midst today is more important than ever. If you're a teacher doing remote lessons with your students or a parent figuring out how to be with your children 24/7, the ideas below will help your kids find the real, inspiring heroes they need to see in these tough times.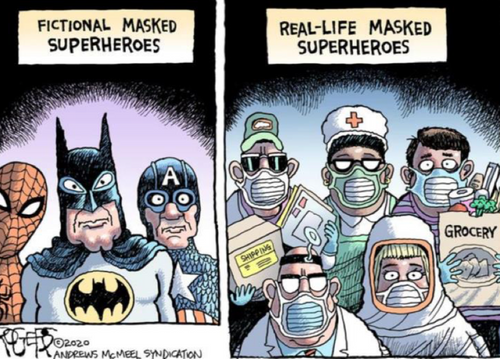 Heroes. All kids have heroes. And they're probably of the mask-and-cape category, thanks to pop culture. But right now...
...there are real heroes stepping forth everywhere, making sure we all get through this difficult time.
It's a moment for helping kids understand what being a hero means in real life. Along the way, you'll bring out their own natural caring for others. Click on our "HEROES FOR 2020" pdf, below, export it to your phone or desktop and you're good to go.