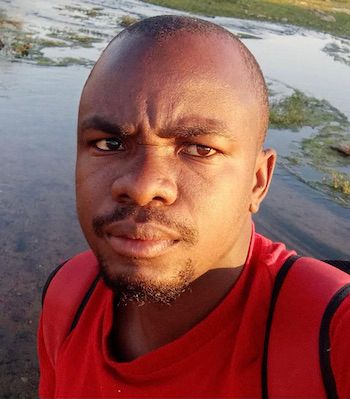 Summary: Allan Murozvi is a human rights activist in Zimbabwe. Despite threats to his life, he has been fighting for the rights of villagers who are constantly being evicted from their ancestral land by the government. He is also the project manager of Platform for Youth and Community Development (PYD), a nonpartisan organization that champions youth participation in democracy and governance issues in Chipinge, Zimbabwe.
Profile: Chipinge is located in the eastern part of Zimbabwe and borders Mozambique. It is a scenic area rich in agricultural soil due to its semi-tropical climate. This has resulted in an influx of companies wishing to build in that area, and that in turn has resulted in the Zimbabwe government evicting villagers. One example: A few years ago, thousands of villagers in Chipinge were forcibly evicted from their land to make room for a biofuels project owned by business tycoon Billy Rautenbach, who is a close ally of Zimbabwe's President Emmerson Mnangagwa.
It is against this background that Allan Murozvi has been risking his life to stand up against injustice. His own people of Munyokowere village were served with eviction notices by the Ministry of Lands and Agriculture to make way for a Chinese investor. Murozvi's response? He is prepared to be jailed or to die fighting for his people.
"My people have suffered long enough," says Murozvi, "and we cannot afford to lose more of our ancestral land as a result of a corrupt government that doesn't value its people. We will keep on fighting so as to ensure that our people don't get kicked out once more. If it means jail time, I'm ready for it."
Murozvi is spearheading a campaign educating the villagers of their rights as well as forging partnerships with other human rights organisations and the media so as to amplify the plight of his people:
"I have been working on educating the people on understanding their rights . . . in relation to the constitution. This includes conducting door-to-door campaigns and forging alliances with other organisations in the country so as to help amplify our voices."
Apart from fighting land injustice, Murozvi is also a gender activist and has been documenting Gender-Based Violence (GBV) in Chipinge. Zimbabwe has witnessed a surge in GBV since the beginning of the COVID-induced lockdowns, with women bearing much of the brunt. Cases of assault and murder have been reported across the country as partners spend much time together at home as a result of the lockdown.