If you're over 12, go away. This area is for kids only.*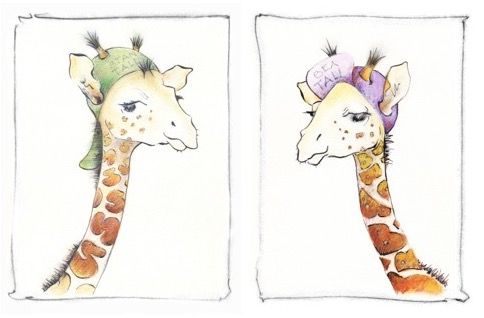 Stan & Bea's Tall Tales
Stan & Bea's Tall Tales: Two stories of how the giraffe got its long neck, told by Stanley and Beatrice Tall, our twin giraffe mascots.
Look below for some illustrations for the stories. Brenna Christie, the guidance counselor at Tattnall Square Academy in Macon, Georgia, wrote us to say that Tattnall kids who did the Giraffe Heroes Program were being brave and compassionate all over the place. She sent us illustrations that Tattnall students have done for Stan & Bea's stories. You can read her letter, and then see all of their awesome drawings below!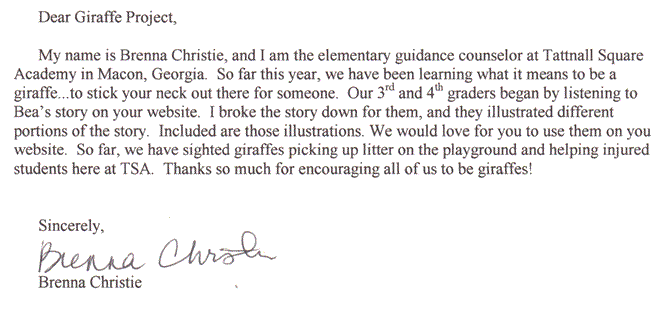 Young Giraffe Heroes
Below are a few stories about young Giraffe Heroes. For more stories, go to the Giraffe Heroes page, and you'll find young people featured right alongside adults. If you want to really explore all of the young Giraffes, you can search the free Heroes Stories database.
* Special exemption: If you're an adult accompanied by a kid, OK, you can come in.