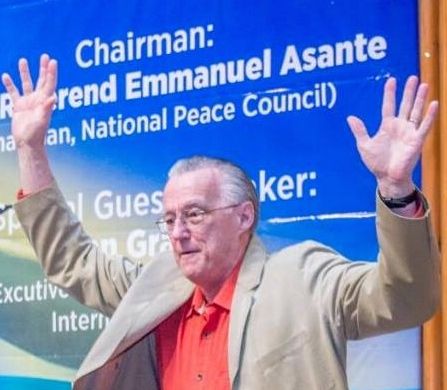 The Project's main speaker and sole workshop leader is John Graham, the Director of Giraffe Heroes International. Graham's speeches bring people to their feet and into action, inspiring them to solve the public problems that concern them. Giraffe workshops are street-smart trainings in the nuts and bolts of getting the job done.
Graham's style is relaxed, humorous and direct. He's comfortable in any format, from national conference keynotes to corporate luncheons to high school assemblies. He can speak from a podium but prefers to move around. All Graham's speeches are carefully tailored to the specific needs of each audience, with themes applied to their particular concerns and brought alive by stories of his own adventures and experiences.
His audiences include international, national and regional conferences of all kinds. He's in demand by corporations, conference planners, nonprofits, groups of high-net-worth individuals, universities, schools, churches and government agencies. He's an acknowledged expert in teaching civic engagement and character education to youth.
Go here to find out more about the presentations and suggested topics. To book John Graham, contact him at graham@giraffe.org.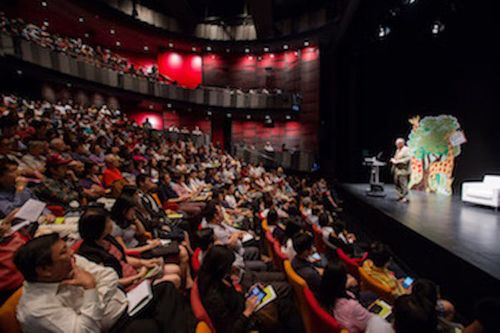 "John Graham knocked our socks off! He didn't just engage an audience; he stamped the event as a 'must have been there' celebration. His workshops afterward were rated "10s." We'd have him back in a minute." — Barbara Brown, Director Leadership Anchorage
"John Graham kept the audience on the edge of their seats. He invigorated the inner spirit. He was absolutely terrific!" — Dolores C. Jones, National Association of Pediatric Nurse Practitioners
"[Graham's] powerful comments made a lasting impression on the Brigade, the Academy staff and our retired and civilian guests. [His] presentation was a tremendous success." — Vice Admiral Rodney P. Rempt, Superintendent, United States Naval Academy
"Because of you we were able to raise over $50,000 to help expand our philanthropic framework..."—Maddy Metzger-Utt, Greater Everett Community Foundation
"You had an impact that will be felt for years into the future. The years you have spent cultivating an understanding of true leadership and making decisions for the common good are a gift to humanity." — Sarri Gilman, Executive Director, Leadership Snohomish County, Everett, WA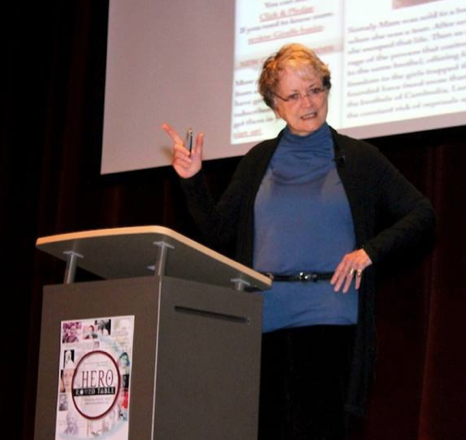 Ann Medlock is Founder and Creative Director of the Giraffe Heroes Project. She's given major talks about courageous, compassionate service at colleges, conferences and events in the US, China, Singapore, and Russia. You can get an online look at a talk she gave to a women's gathering, and a TEDx talk .
She writes www.giraffe.org, the Project's email service "Heads Up," plus the Giraffe Heroes page on Facebook, and has written and/or edited all the materials in the Giraffe curriculum for K-12 classrooms.
Her background includes editing Viet Nam Presse in Saigon; freelance writing for magazines and corporations, and media consulting for Western Union, AT&T and the US Maritime Administration. She's been editor-in-chief of Children's Express, a curriculum developer at Macmillan and Science Research Associates, speechwriter to the Aga Khan and ghost-writer to US politicians.
As an English major, she earned a BA magna cum laude from the University of Maryland, and has published Arias, Riffs & Whispers, a book of poetry, and Outing the Mermaid, a novel.
Click here to find out more about booking Ann.
Subscribe to Heads Up, our once-in-a-while-email
Want a steady feed of inspiring Giraffe Hero stories ? Just subscribe to Heads Up, our only-when-it-matters e-zine. (We don't sell or even lend our subscribers' addresses to anyone. Ever.)