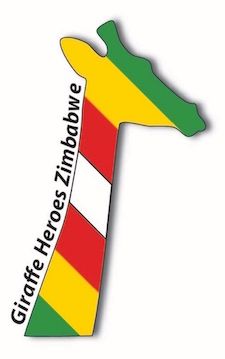 Giraffe Heroes Zimbabwe (GHZ) was launched in 2014 with the purpose of inspiring more and more citizens of that country to "stick their necks out" to help solve the tough public problems that challenge that country.
The organization joined similar groups in India, Nepal, Kenya, Sierra Leone, Ghana, Singapore and Argentina. Although completely independent, all are inspired by the work of the Giraffe Heroes Project in the USA.
The strategy of Giraffe Heroes Zimbabwe—as all the other Giraffe groups—is simple. GHZ finds brave Zimbabweans of all ages and walks of life who are already acting courageously for the common good.. When it tells the stories of these"Giraffe Heroes" over both traditional and social media, others are moved to get into action too. Telling the stories of heroes to motivate others to action may be a very simple strategy, but it works—as it has in every culture for thousands of years.
Giraffe Heroes are chosen by a jury of citizens from nominations received from all over the country. The main criterion for being a Giraffe Hero is that the person has taken courageous action that serves the common good.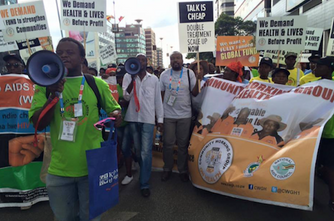 Breaking News— in Zimbabwe, a New Cruelty Every Day
State arbitrariness, police violence and deprivation make life in Zimbabwe hell. Even teachers fight for survival, led by Giraffe Hero Obert Masaraure More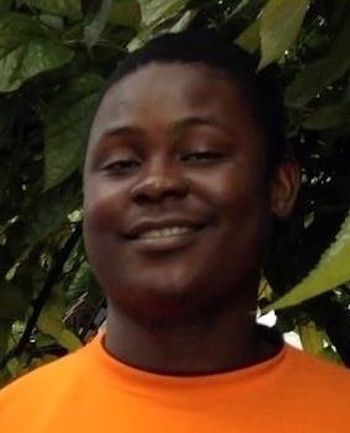 BREAKING NEWS—ANOTHER GIRAFFE HERO BEATEN BY GOVT THUGS AS ZIMBABWE CRISIS DEEPENS
Zimbabwe democracy and human rights activist (and Giraffe Hero) Tatenda Mombeyarara was recently abducted and beaten up by armed men for his antigovernment activism.. He was left with a broken leg and serious injuries. He's now charged with treason
HARARE - Lying on a hospital bed, the man in his late thirties, twitched and twisted his face, in pain as he showed the injuries all over her back to the few people who had come to visit him.
The man, Tatenda Mombeyarara, a human rights activist in Harare, began telling the story behind his injusires and subsequent hospitalisation.
A few days back, on a windy night of 14 August night, six armed men, suspected to be state securiy agents, had abducted and assaulted Mombeyarara.
This was two days before the opposition MDC was due to hold its demonstrations in Harare, and the incident, which happened on the same night when an MDC youth leader Blessing Kanotunga had met the same fate, was suspected to be the work of the State.
A coordinator at a pro-democracy civil society organisation, Citizen Manifesto, Tatenda appeared unfazed by the abduction and assault, and went to speak openly about the need for government to uphold human rights.
In a country where people are abducted in the dead of the night and nothing happens to the perpetrators, everyone lives in fear and self expression becomes a risk. But so resolute is Tatenda that from his hospital bed, he continued to give interviews with local and international media, reaffirming much the human rights situation has deteriorated in the country.
"The reality is that they have worsened. We are in a far, far much worse situation. So if we got sanctions because of human rights abuses, what should actually be happening is tightening those sanctions," said Tatenda in an interview with Voice of America.
This is not the first time the State has attempted to silence Tatenda, a man who has been actively organising citizens forums where people would speak about social issues affecting the country.
In May, after attending a workshop on human rights in the Maldives, Tatenda and six others were arrested and charged with treason. They spent weeks in remand prison before getting very tight bail conditions, which included reporting to the police daily.
That did not stop Tatenda. A week after his abduction and assault, he wrote for the first time on Facebook. "Hallo colleagues, friends, comrades and associates. Thank you all for the solidarity, moral and material support, prayers and good wishes. I underwent successful surgery and I am mending.
The death squad sent to destroy me damaged my body and bruised my soul. But then still I live! I am a proud Zimbabwean aspiring for a better Zimbabwe defined by peace, harmony, wellness, justice and democracy," he wrote.
Perhaps what kept him, and still keeps him going is the overwhelming local and international solidarity, as Zimbabwe once again slides back into the dark era of human rights abuses, and all that human rights defenders can rely on, is solidarity amongst themselves. Following a visit to the hospital to see Tatenda, the US AMbassador Brian Nichols tweeted, "The U.S. government is concerned about renewed reports of abductions and assault of civil society members and opposition party members. Harassment and intimidation have no place in a democratic and pluralistic society."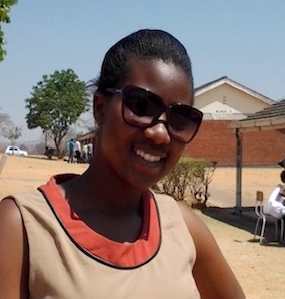 BREAKING NEWS—GIRAFFE HERO JAILED FOR TREASON
Giraffe Hero Joana Mamombe becomes the first woman in Zimbabwean to be charged with treason following the January fuel price protests. She's being accused of having incited people to revolt against the government of Emmerson Mnangagwa by calling for people to protest against the worsening economic crisis. If convicted she faces up to 20 years in prison.
Remember her name. Global pressure will be important in keeping her safe. For the full update and original profile, go here,
From the Desk of the Chairman
My name is Terry Mutsvanga and I am the Chairperson of Giraffe Heroes Zimbabwe. It is my pleasure to introduce you the GH Zimbabwe (GHZ) Chapter. We have already honored over 80 Giraffe Heroes—brave citizens who are "sticking their necks out" to fight for the rights of all Zimbabweans.
GH Zimbabwe strives to recognize "unsung heroes" that have positively contributed immensely in society and to tell their stories to the nation, inspiring others to stick their necks out too. In this way, we hope to leave a legacy of positivity to future generations through our work.
We are now calling upon nominations for individuals from around Zimbabwe whom you think deserve to be honored for their outstanding contributions inasmuch as advocating for social and economic rights as well as contributing positively in communities they reside in.
Do you know of a fellow Zimbabwean—man or woman, young or old, from any tribal, economic, political, social or professional background, who is acting bravely ("sticking her or his neck out," just like a giraffe!) to help solve one of our country's pressing problems, including, for example, poverty, poor infrastructure, mismanagement, corruption and enormous challenges in almost every sector of the economy? If you do, email the information to me at Terry Mutsvanga terrymutsvanga81@gmail.com.
Thank You
The Giraffe Heroes of Zimbabwe