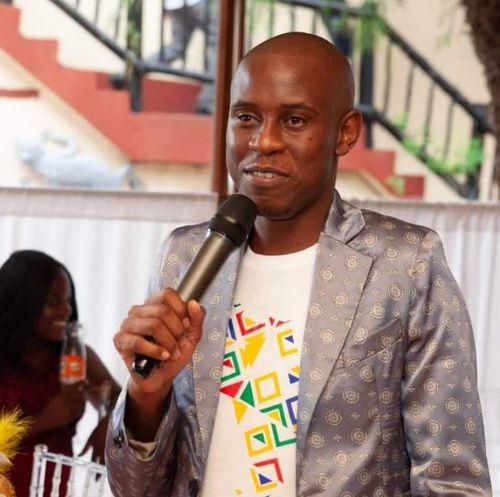 Summary: Nkhosikhona Dibiti is a journalist and human rights activist from Matabeleland who has been instrumental in conducting a vigorous voter registration campaign in the remotest part of the province. Despite the threat of persecution from the authorities, Dibiti has remained firm and resolute and his brave work has resulted in marginalized communities accessing vital voter awareness information—previously inaccessible.
Profile: Matebeleland Province is located in the southern part of Zimbabwe and it is the home of the minority Ndebele tribe. The province constitutes more than 20 percent of the country's population yet it remains one of the least developed provinces in the country as a result of systematic marginalization from a Shona-dominated central government operating from the capital Harare.
It is against this backdrop that Dibiti, through his non-partisan organization, Community Podium, channels information and awareness to the people of Matebeleland.
'As you might be aware,' he says, 'Matebeleland Province has been marginalized by the present government since the attainment of independence in 1980. I realized the enormous need to set up a trusted source that champions information awareness as we approach the 2023 elections.'
'Our duty as a community podium is to ensure that the whole of Matebeleland gets adequate information with regards to voter registration and awareness. So far, we have covered about 70 percent of the province and by the end of the year we should have covered the whole Province,' he said.
However the work has been hampered by challenges, including risk of persecution by the police who accuse him of spreading misinformation in communities. Dibiti has been arrested twice whilst conducting voter awareness campaigns 'Some of our meetings with villagers, he says, 'have been disrupted by some (ruling party) ZANU PF supporters but that hasn't stopped us from carrying on our work,' he added.
Apart from human rights work, Community Podium has been instrumental in conducting developmental projects in the area. Last year, for example, Dibiti led a fundraising initiative to construct a classroom block at Gwelutshena Primary School in Nkayi.
'I believe it is my duty as a citizen and native from Matebeleland to ensure the upliftment of the province no matter the risk of persecution.' he concluded.