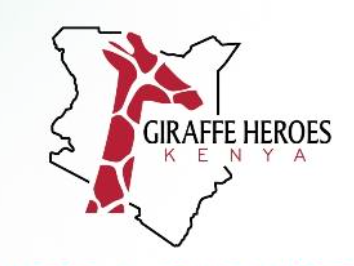 Giraffe Heroes Kenya (GHK) finds, honors and tells the stories of Kenya's "Giraffe Heroes"––ordinary men, women and young people who are "sticking their necks out" to make life better for their communities and the country. Told via both traditional and social media, these stories inspire others to become active citizens themselves, taking on challenges facing Kenyan communities and the nation.
Telling the stories of heroes may be an old, old strategy, but, as the Giraffe Heroes Project USA has proven over more than 30 years, it is a powerful way to motivate positive, effective citizen action. See the stories below of the Kenyan Giraffe Heroes honored in 2014 and 2015.
GHK was launched on 17 October, 2014. The gala celebration, which took place at the Waterbuck Hotel in Nakuru, honored and appreciated 23 ordinary Kenyans and one non-Kenyan, from diverse backgrounds, who are taking risks to serve the common good, serving their communities in selfless ways. Present at the event was John Graham, a former US diplomat and the Director of Giraffe Heroes International, as well as representatives from the County Government of Nakuru. Dignitaries from corporate, academic and religious institutions also attended.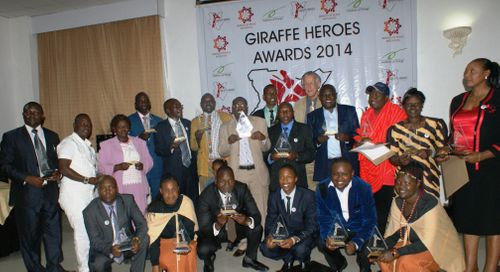 Giraffe Heroes Kenya is a wholly Kenyan-run affiliate of the Giraffe Heroes Project, USA. Kenya is the first country in East Africa and the third in Africa to undertake this initiative.
Nominations for the Giraffe Heroes Award
Take a look below at the stories of the brave, selfless men, women and young people already honored as Giraffe Heroes.
Do you know of another Kenyan woman, man or young person who is sticking her or his neck out to help solve some significant public problem? Someone who is acting with courage and caring to help make Kenya more peaceful, just and prosperous?
Would you like to see more stories of such people told throughout the country, inspiring many others to stick their necks out too?
Tell us about your nominee! Download the attached Nomination Form, fill it out and email it as an attachment to:
Ann Njeri Kimanthi, Director, Giraffe Heroes Kenya
The Giraffe Heroes of Kenya