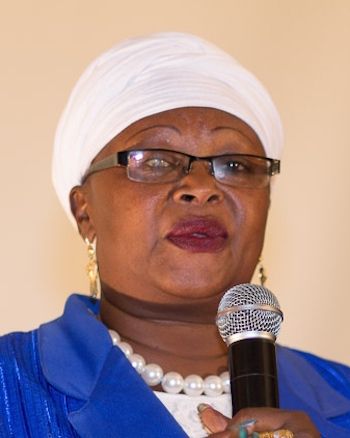 Esther Waweru is the founder of the Estel Children's Centre for abandoned and destitute children. She used to work as a preacher but most of the time yearned to interact more with children. So she eventually decided to stop preaching and settled on caring for children full time because that was where her passion lay. The Centre began with her visits to needy children in her community. Through these visits she discovered that most of these children were not even going to school, so she decided to take them in to her own home so that she could support them.
Knowing that it would take more than just a big heart to accommodate the children, she took a step of faith and asked her husband if he could agree to stop letting out a house they had built 20 years ago, and use it to house the kids. Her husband accepted. One by one she took the children into her house to feed, cloth, pay school fees and medical bills.
Waweru sacrificed the income from her rental rooms to provide a home to Kayole's abandoned, forsaken and destitute. She took a leap of faith by believing that no child should be homeless, abandoned, sick or uneducated, without even knowing where she could get the help and support.
Giraffe Heroes Kenya wishes to recognize Esther Waweru for 'sticking out her neck' for the common good and her desire to lighten the loads, strengthen the hearts, and improve the lives of those in his circle of influence.