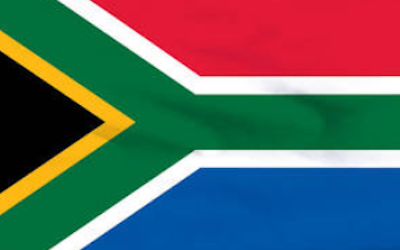 South Africa, is a multicultural society located in the southern part of Africa. The country is commended for its progressive constitution and a rich history. Though considerable progress has been made since independence in 1994, after years of apartheid, the country still faces significant challenges such as inequality, poverty, unemployment, crime, drug abuse, xenophobia, corruption, intolerance, environmental decay and gender based violence among others.
Giraffe Heroes South Africa will find and document stories of brave South Africans of all races, age, sex and gender already acting to combat these challenges for the good of all humanity.
GHSA is unique in that it also honors refugees and immigrants who contribute towards sustainable peace and development in South Africa.
By telling the stories of these Giraffe Heroes, many others are encouraged and it serve as inspiration to others to strive for change.
Giraffe Hero South Africa will honor such warriors, and compassionate risk takers, largely unknown.
GHSA speeches, trainings and other tools in civil engagement will help activists succeed. And GHSA's school curriculum can help young people build lives as courageous and compassionate citizens.
Though completely independent, Giraffe Hero South Africa is inspired by the Giraffe Heroes International Projects in the USA and its affiliates in Ghana, Kenya, Sierra Leone, Nepal, Zimbabwe, Singapore and Argentina.
Giraffe Heroes South Africa like all other Giraffe Heroes programs around the world will not take sides with anyone political party, racial, religious or ethnic group. Rather it will find and celebrate the work of those citizens whose lives rise above party, ethnicity, gender, sex, race, and class lines - people whose work is dedicated to the betterment of the lives of all those who live in the country without discrimination.
GHSA serves everyone and is a powerful means for harnessing the problem solving ideals and efforts of every citizen.
Giraffe Heroes are chosen by a jury of citizens from nominations received from all over the country. The main criteria for being a Giraffe Hero is ability to courageously stand and take action that serves a common good and brings hope.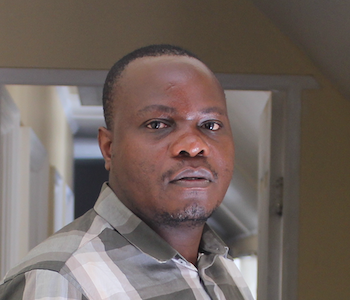 A Welcome by the Director
It is with great pleasure to welcome you all to the official page of the Giraffe Heroes South Africa.
Let us work towards creating the South Arica that we all want, taking into account what Tata Nelson Mandela, a great revolutionary and liberator of our time taught us,' What counts in life is not the mere fact that we have lived, but what difference we have made to the lives of others.'
The mission of GHSA is to find and tell the stories of people who 'stick their necks' out to make South Africa a better place to live and to give them tools to succeed. When we publish these stories over traditional and social media other citizens are inspired to take action too. This story telling strategy is simple- but it has worked in every culture for thousands of years and it works here too.
Most of the Giraffe Heroes GHSA honors are social, economic, democratic and environmental rights activists, standing against crime, violence, poverty, hatred, marginalization, injustice and inequality. All are doing something positive for the community. You can read their stories below.
We have just started. There are many more Giraffe Heroes in South Africa, working courageously to build a peaceful and prosperous nation. Now their stories need to be told to the nation and the world at large so that they can inspire all of us to renew our hope and to step forward to help meet the severe challenges faced by humanity.
GHSA finds and documents these silent heroes who have contributed so much and who can inspire present and future generations through their work.
We are open for nominations and would be happy to receive them. Do you know of a South African citizen or a refugee who is sticking her or his neck out to serve this beautiful country and all those who live in it? Contact me on danmore.chuma@gmail.com or director@chri.org.za for details on how to submit your nomination.
We look forward to celebrating that hero, confident that his or her courage will inspire others to stick their necks out too, like a giraffe.
Danmore Chuma is a radical educationist, journalist and an award winning Giraffe Hero frontline human rights defender. He holds a Bachelor of Arts degree.
Giraffe Heroes of South Africa