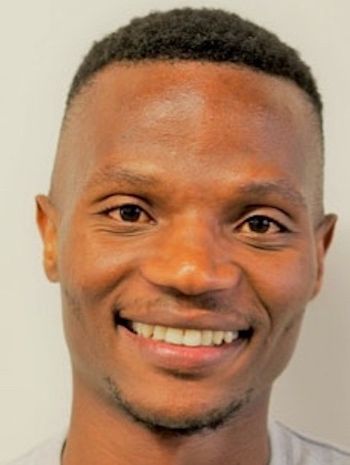 Summary. Axolile Notywala devotes his life to fighting injustice and inequality in South Africa. As General Secretary of the Social Justice Coalition, he stages protests, coordinates with other organizations, and challenges the government in advocating for accountability, inclusivity, and better living conditions for people in underprivileged communities. He has been arrested and assaulted by police many times, and he has forgone studying at university and spending time with his family in order to pursue his goal of making South Africa a safer, healthier, and more just place for all to live.
Profile: Axolile Notywala has fought for justice and equality in South Africa over many years, often at a great price. In 2008 he began volunteering at the Social Justice Coalition; by 2017, he was the organization's General Secretary. During that time, he was also part of the My Vote Counts Campaign, which advocates for accountability, transparency, and inclusivity in South Africa politics and elections. And he was an active supporter of organizations such as Equal Education, Ndifuna Ukwazi, Reclaim the City, and the Khayelitsha Community Action Network, formed in response to the COVID-19 pandemic.
The challenges to Notywala's activism have been frequent and sometimes harsh. In 2013 he and other members of the Social Justice Coalition were staging a peaceful protest in Cape Town demanding clean, safe, and dignified living conditions for all citizens when they were arrested and eventually put on trial. Not only were they found not guilty, but the court historically ruled that South Africa citizens have a right to protest.
In 2019, Notywala was demonstrating against a water shortage in Khayelitsha when he was again arrested. He recalls the incident: "I was assaulted by a member of the Public Order Policing Unit of the South African Police Service. This was after police shot and fired stun grenades at a group of peaceful protesters from Cape Town's informal settlements that were demanding water, which had been promised by the Mayor. I appeared in court three times, and each time the case against me was dismissed."
Notywala was arrested yet again during the COVID-19 lockdown: "I was arrested on 11 April 2020 for questioning why police were illegally and inhumanely evicting people during the lockdown in Empolweni, Khayelitsha. During this arrest I was also assaulted by pepper spray while at the back of a locked police van for asking that the officers open the door, because the person I was with was asking to go out and pee after being kept in the police van for almost an hour."
Informal South Africa settlements in particular face huge health and safety issues, including uncollected garbage, high crime rates, water cuts, and poor sanitation. Notywala continues to organize, conduct research, mobilize citizens, and battle authorities in order to serve those communities throughout the country, even while suffering personal losses: "My work has meant I end up spending less time with family and friends and on other personal things such as university studies. I've taken time out from being a mechanical engineer to do this work because I feel passionate about it. And I will continue to do it so long as I continue to see injustice."