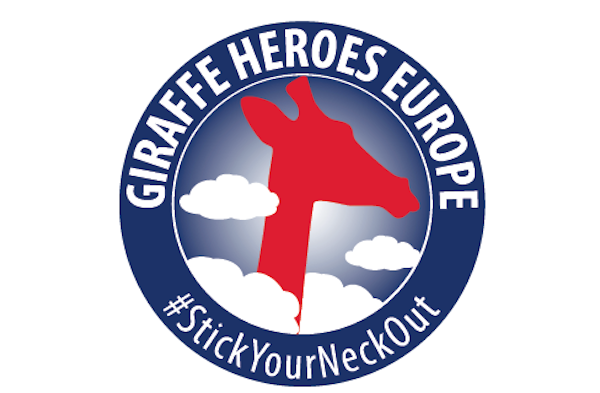 Giraffe Heroes Europe (GHE) was launched in 2018 with its headquarters in Basel Switzerland. It is patterned on the Giraffe Heroes Project USA and serves the same basic purpose— to move people to stick their necks out for the common good and to give them tools to succeed.
GHE works by finding people in Europe and beyond who are taking risks to help solve significant public problems. When GHE gets the inspiring stories of these "Giraffe Heroes" told in both traditional and social media, others see and hear them and are moved to take on the challenges of most importance to them.
Giraffe Heroes Foundation (GHF)
The Foundation provides an administrative and financial platform for Giraffe Heroes Europe and the commendation and support of Giraffe Heroes in Europe. GHF welcomes involvement from all over Europe and in addition seeks to make a connection on a global level as demanded by our times.
If you would like to get involved and assist the effort please join the Friends of GHF circle.
GHF President.
GHF was set up by Franc Noway and is supported by himself and the Friends of GHF. Franc accidentally came across John Graham's book "On the Edge" and was so impressed that he sought contact with the author, who, with founder Ann Medlock, has for over three decades led the global Giraffe Heroes Project from its base in the USA. Out of this meeting a precious friendship developed which, in turn. led Franc to form GHF in the fall of 2017, seeking to spread the ideals, vision and work of the Giraffe Heroes Project in Europe.
Franc understands his role as that of a facilitator, bringing together people attracted by the idea of Giraffe Heroes Europe, creating interactive platforms and increasing impact Please join!
Initial Eleven Giraffe Heroes Honored by Giraffe Heroes Europe