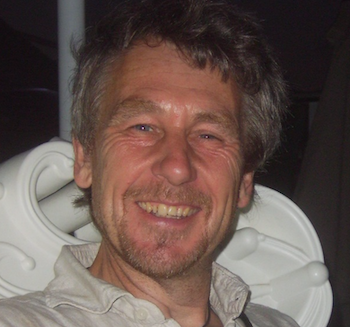 In 2001 Lucien Malins, better known as Chris, agreed a sabbatical year from his work at a Waldorf School in the UK in order to try to bring a progressive form of education to an evolving alternative community in La Alpujarra region of southern Spain.
After moving with his young family to live in a shepherd's hut on the Sierra Nevada mountains with only one small solar panel for electricity and water collected from a nearby spring, he began advertising and talking with local people to see if there was interest in supporting his educational ideas.
At the beginning of 2002 and with a bank loan agreed, he stuck his neck out and invested in the rental of a small ground floor flat and garden in Orgiva, the main town of the region, in the hope that people would be drawn to his efforts. The school opened with two children and one of them was his own. He believed in the project and the good it could bring to the young children of the area and so with the support of his wife and two good friends he persevered and gave all his energy and initiative to develop the project to grow from a vision into a reality and within a short time people came and the seed began to grow.
After initiating that project, which is still running today, he began to speak at regular Spanish conferences for holistic education in favour of peace education and the importance of practical craft skills. He also worked for nothing in his local village giving monthly craft workshops to the local children helping them to develop new skills and understandings and was honoured for his work with a special gift by the local council.