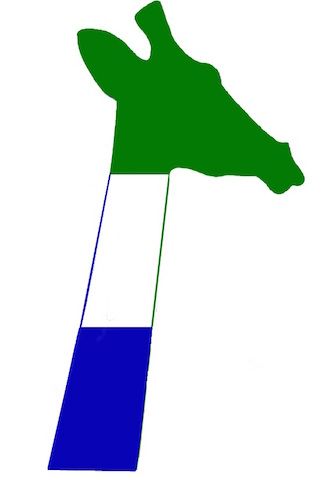 Sierra Leone is a small country on the bulge of West Africa. It's a potentially rich country, but it's been impoverished first, by a brutal eleven-year civil war that ended in 2002—think child soldiers and Blood Diamonds. The war killed thousands of people and decimated the country's already shaky infrastructure.
As if that wasn't enough—in 2014-15 Sierra Leone was hard hit by the Ebola epidemic that killed thousands and left many more people discouraged, apathetic and fearful. Now there is COVID.
In addition to financial resources, Sierra Leone needs a lot of inspiration, hope and guidance.
Giraffe Heroes Sierra Leone (GH-SL),an NGO launched in 2011, helps the citizens of Sierra Leone provide all three.
GH-SL uses both traditional and social media to tell Sierra Leoneans the stories of their own heroes working for peace and combating disease. These stories inspire many more people to act with courage and persistence to advance their country's future by helping solve problems such as poverty, corruption and political violence.
GH-SL is an independent, Sierra Leonean-run affiliate of Giraffe Heroes International, an American NGO started in 1982. GHI Director John Graham spent eight days in the country in May, 2011 and came away impressed not just with the enormous tasks of governance and development at hand, but also with the longing of the people he met—from political leaders in Freetown to war victims in small camps upcountry—to heal the country's wounds and restart development work.
Everywhere in Sierra Leone, billboards proclaim "Na wi country," which is translated not just as "This is our country" but "This is OUR country." The signs are symbols of a national pride rooted in the common good and a positive vision of the future that just might finally produce the stability and well-being that have long been promised but never delivered.
GH-SL was launched in collaboration with the B-Gifted Foundation, led by Andrew Greene, which focuses on war victims, women's issues and the environment. As the devastation of Ebola eased, GH-SL began honoring its first Giraffe Heroes in 2015 (see below).
Do you know the story of a Sierra Leonean man, woman or youth who is "sticking her or his neck out" to make a difference for their country?
If you do, contact GH-SL Director Ibrahim Kamara. His numbers are:
Tel:# 00232 - 78 - 361752; 00232 - 33 - 361752;
00232 - 77 - 361752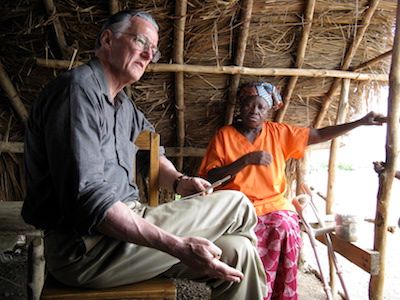 John Graham at war victims camp, Makeni, Sierra Leone. To compound the misery here, Makeni has been at the epicenter of the recent Ebola crisis in Sierra Leone.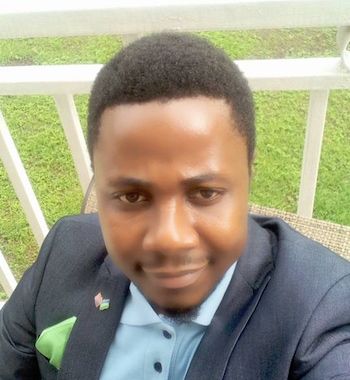 A Welcome from the Director
Success Ibrahim Sei Kamara is my name and I'm the Country Director for Giraffe Heroes Sierra Leone (GHSL). Before my appointment, I worked as communications and development Officer at the B-Gifted Foundation SL and the Gondobay Manga Foundation. I hold a B.A Hons in Mass Communications from Fourah Bay College, University of Sierra Leone and a number of certificates and recognitions in the journalism field, where I've made active contributions on key social issues including Ebola and gender-based violence. You can find a fuller account of my background here.
The mission of GHSL is to find and tell the stories of people who "stick their necks" out to make Sierra Leone a better place and to give then tools to succeed. When we broadcast these stories over traditional and social media, other citizens are inspired to take action too. This story-telling strategy is simple—but it's worked in every culture for thousands of years. and it works here too.
Most of the Giraffe Heroes GHSL honors are social, democratic and economic rights activists. All are standing up against injustice, backwardness, and utter violations of people's rights. All are doing something positive for the community. You can read their stories below.
We have just started. There are many more Giraffe Heroes in Sierra Leone, working bravely to combat the effects of war, poverty, corruption and Ebola. Now their stories need to be told to the nation so they can inspire all of us to renew our hope and inspire us to step forward to help meet the severe challenges our country faces.
Help GHSL find these "silent heroes" who have contributed so much and who can inspire present and future generations through their work.
Do you know of a fellow Sierra Leonean—man or woman, young or old, from any tribal, economic, political, social, religious or professional background, who is acting bravely to help solve one of our country's pressing problems? Those problems, well known to all of us, include poverty, poor infrastructure, mismanagement, corruption, arrant violations of democratic tenets and the mammoth challenges in almost every sphere of the country's economy.
If you do, email the information to me at Success Ibrahim Sei Kamara 'ibrahimkayeskay@gmail.com' or on skype "successilicious22231"
Giraffe Heroes Sierra Leone, as all other Giraffe Heroes programs around the globe, will not take sides with any one political party or ethnic group. Rather, it will find and celebrate the work of those citizens whose lives rise above party, ethnicity and class—people whose work is dedicated to the betterment of the lives of all the people in the country, from all parties and all groups.d.
As nominations for more Giraffe Heroes are received, a broad-based bench of citizens will select which candidates fully meet the main criterion for being a Giraffe Hero—spirited action that serves the common good. Those candidates selected as Giraffe Heroes will have their stories told throughout the nation in newspapers and magazines and on the web, and over television, radio and social media. Each story will end with a call for more nominations.
As GHSL grows and more and more Sierra Leoneans learn about it, we will initiate training and mentoring programs in civic action, including a curriculum helping young people from elementary through university age gain the inspiration and skills to build lives as brave and kind-hearted citizens.
Every effort will be made to convince our country's leaders that Giraffe Heroes Sierra Leone serves them as well as the entire country. It is in the interest of all political parties to support Giraffe Heroes Sierra Leone as a powerful means for harnessing the problem-solving ideals and efforts of every citizen.
Thanks for getting in touch!
Ibrahim Success Kamara, Director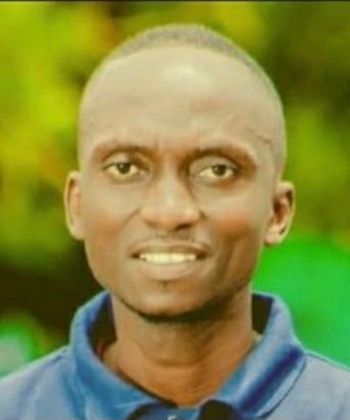 UPDATE April 22, 2022 Gibril Gottor
Giraffe Hero and Sierra Leonean journalist Gibril Gottor has been cleared of all wrong-doing following a review of the three-week prison sentence imposed against him on 19th November, 2016.
In 2015, Gottor had published a piece about corruption in the military, resulting in soldiers going without food, shelter, water, and soap while fighting the Ebola virus outbreak. For this and other reporting about government corruption, Gottor was attacked by other military personnel, left unconscious, and later hospitalised.
But it was Gottor, not his attackers who was charged in court. After lengthy appeals, that conviction has now been set aside.
Gottor, however, continues reporting on government corruption and is not ready to quit. So his security situation remains perilous with no protection from military assailants by the Sierra Leone police in Kambia District, where he lives. In addition, the current governing party leader in Kambia does his best to deny Gottor the civil rights due him as a citizen activist. He continues to be threatened with jail and otherwise suppressed for his unbiased reporting, especially of the government's bungled response to the Covid pandemic.
"I am feeling suppressed and I expect anything bad to be thrown at me, at any time, even at night, due to the role I play in society. I provide for the security of my family—and I currently feel threatened," Gottor says.
See his full story here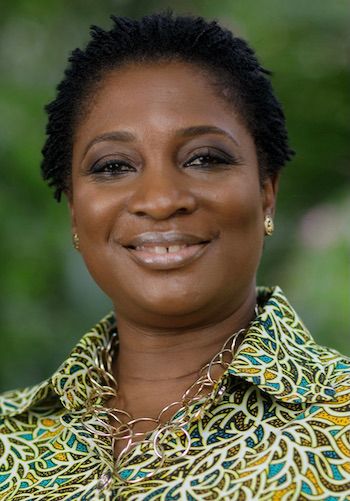 UPDATE March 2022 Lara Taylor Pearce
Lara Taylor Pearce became a Giraffe Hero in 2020 due to her outstanding and selfless service to the people of Sierra Leone since she became Auditor-General over a decade ago, earning a reputation for efforts to improve public sector accountability. She won international praise for her real-time audit of the financing of the 2014-2016 Ebola pandemic response, which exposed stunning corruption.
However, Lara Taylor-Pearce was suspended by President Julius Maada Bio in November 2021, weeks before her office was due to present an annual audit of the government's handling of public finances in 2020.See a full update as well as her original story here.
Giraffe Heroes in Sierra Leone