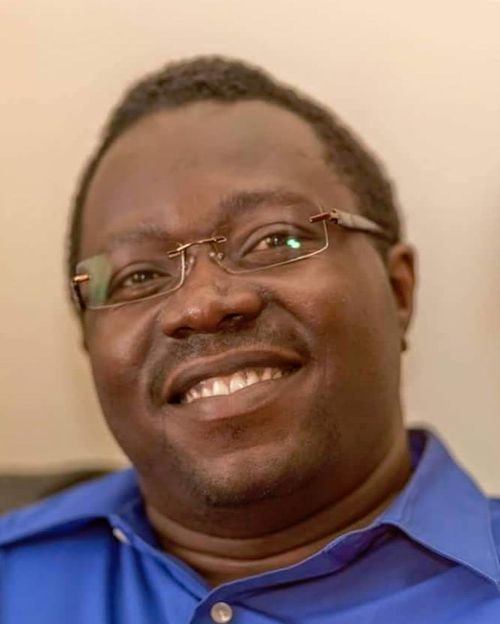 Trained in social work in the US, Hindola Pokawa put aside a career there to start the Sierra Leone Foundation for a New Democracy, providing education, child care, and trainings in sustainable farming and peace-building in the poorest and most neglected villages in Sierra Leone and—ultimately— throughout Africa.
His story:
You have a choice: You can use your advanced degree to start a career in the United States, where you'll have sufficient income to provide for your family and enjoy many opportunities for recreation and entertainment. Or you can devote your time, energy, and what little money you can muster to the disadvantaged people of a poor, ravaged country who will come to depend on you for making their difficult lives just a bit better.
Hindolo Pokawa chose the latter. He gave up many Americans' dream of success in order to help those whose main dream is simply to survive.
Hindolo Pokawa started his life in Sierra Leone. In the midst of a brutal civil war, he escaped to Zimbabwe while a teenager. Several years after that, he managed to emigrate to the United States where he earned an undergraduate degree in Political Science and Global Studies and a Master's Degree in Social Work from the University of Minnesota. He started a family. A rewarding career in social work in the US
beckoned. But Pokawa became obsessed with serving another mission, no matter what he had to give up: how could he help his old village in Sierra Leone?
He started by founding the Sierra Leone Foundation for a New Democracy www.slfnd.org. Through SLFND, Pokawa strives to provide his village and others with sustainable farming—permaculture—and also provide early childhood education, an education that might well be patterned after that of his own daughter: "Seeing her recognize letters and count made it clear that most kids in rural Sierra Leone are disadvantaged before they even start first grade," he says, "and that has implications not just for them, but for the country and the world."
Ravaged by war and now Ebola, Sierra Leone is a rough place to live, and Pokawa wants to change that. He believes fervently that positive change can occur with services like education and child care: " . . . as both an end in itself and as the means to an end in which poor people, especially women, could contribute to decisions that affect them and in which Sierra Leone's next generation would be fully equipped to do so."
To that end, SLFND provides an early childhood center, training on critical thinking and building relationships, a 20-acre permaculture farm and learning lab, and a system for building partnerships that promote the welfare of Africans in not only Sierra Leone but also the diaspora in the United States and throughout the world.
But it's not easy. There's not enough money. There's not enough infrastructure. There's not enough natural resources. And there's not enough cooperation from the officials and others to do what needs to be done. Nonetheless, Pokawa perseveres. It's his mission.
Back when Hindolo Pokawa lived in Zimbabwe, a friend told him, "America would be a good place for you." It turned out that being in America helped Sierra Leone be a good place for him, too—and for many others. Hindolo Pokawa is a Giraffe Hero for giving up so much to help so many.