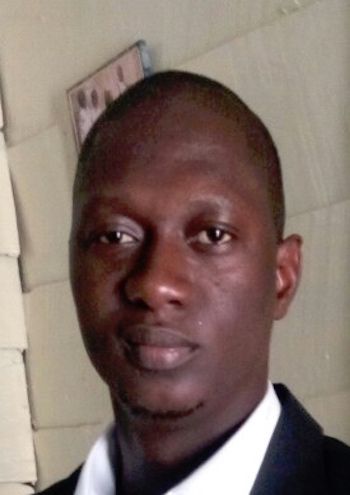 Summary: In Sierra Leone, where the government controls the airwaves, journalist Thomas Dixon challenges the existing state of affairs by writing articles on corruption, abuse of power, and neglect of the poor by the powers-that-be. He is also a radio and TV analyst who mounts campaigns for a free press with strong advocacy for access to information. His fearless media efforts have drawn fire by both members of the public and government officials. His house has been raided and he's been physically attacked. Still, he continues to fight against corruption and misuse of power and for a free press in all areas of the country.
Profile: Some things people take for granted. For instance, when private citizens in the UK feel dissatisfied with issues affecting their lives, they can freely engage their radio stations on thorny issues without being intimidated or attacked. But not every country offers that option. In Sierra Leone, the government controls the airwaves; as a result, many journalists sing praises to the powers-that-be. On the other hand, if journalists or other individuals take on corruption, abuse of power, or misplaced priorities on issues affecting people's lives, in many cases they will be intimidated or attacked.
A lot of people in Sierra Leone think this is unfair, and journalist Thomas Dixon is doing something about it. He studied both Peace and Conflict studies and journalism at Fourah Bay College, University of Sierra Leone, and now he's put that knowledge to work.
"In Sierra Leone," Dixon says, "we have a problem of most of our journalists and media outlets praise-singing the government, and this culminates into a lap dog kind of media, which creates a sad situation, leaving the citizenry to perish in abject neglect by those who are empowered to lead them . . . I have worked tirelessly to hold the powers-that-be accountable for their endless syphoning of state funds, abuse of power, neglect of the citizenry by not providing them basic social amenities in the country through the Salone Times newspaper, of which I am editor, and the social media, thus standing up for the voiceless and carrying out my mandate as a media practitioner, as enshrined in section 25 of the country's Constitution."
As you might expect, this doesn't sit well with government officials. Dixon has been attacked in his home, slandered by government officials, and threatened in any number of ways.
In 2015, the then Minister of Information and Communications called him "a rumor monger" for writing about an outbreak of cholera in the country. This was something the government did not want to admit and did not want to use resources to combat. In that same year, Dixon was dragged before the country's Independent Media Commission (IMC) for accusing the brother of the President of Sierra Leone of abuse of power. But Dixon endured.
The intimidation continues. In 2017, Dixon wrote an article exposing the collusion of the country's National Telecommunications Commission (NATCOM) with mobile operators to raise the rate of tariffs across the country. "The NATCOM boss called me," said Dixon, "and asked that I retract the story, but I refused, knowing fully well that I was coming from a position of strength."
Dixon has recently become co-owner of The Blade newspaper, through which he continues to stick his neck out for his home country. He is not intimidated by actions of the government. His reasoning is guileless: "I believe it is a democratic right for citizens to have access to information and to basic social amenities and it is my duty to add my voice to making Sierra Leone a better place. That's something that inspires me, and I will continue to stand up and provide a voice for the voiceless."