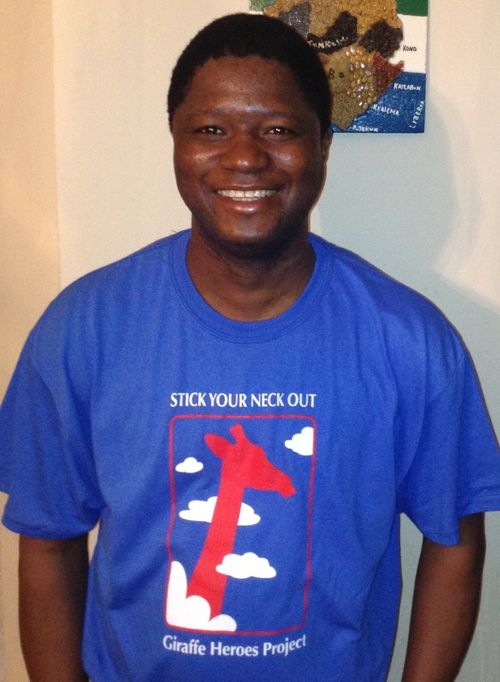 Andrew Greene is the Founder and Director of the B-Gifted Foundation, an NGO that has, with great courage and creativity, tackled the huge task of helping the people of Sierra Leone rebuild their lives and establish a society based on nonviolent cooperation, following a decade of war and violence. Considering the strong feelings remaining after the brutal civil war, there is considerable risk in carrying out the Foundation's work.
In 2015 the scourge of Ebola hit this poor country, adding that human and physical destruction to the conflagration of the civil war. Again the B-Gifted Foundation was and is at the center of efforts to rebuild the country.
The Foundation's programs, under Greene's leadership, have reached over 7,000 people in the capital of Freetown, and in Makena Town in the Northern Province and Bo Town in the Southern Province. In tough, sometimes dangerous situations, these programs give hope to people for a future of sustainable development and human dignity by promoting peace, justice and collaboration. Specifically, the work includes promoting social justice legislation, conducting non-violence workshops, organizing peace clubs in schools, engaging women and young people in technology education for global interaction, and promoting arts that foster peace, human rights and social justice.
The B-Gifted Foundation has developed many tools, including the imaginative use of new technologies to give war amputees needed skills to rebuild their lives, reach their dreams and contribute to the rebuilding of their country. The Foundation also helps war victims by documenting their personal stories, and in that process gives them hope.
Andrew Greene is now in the United States, raising money and awareness for the Foundation and its programs.