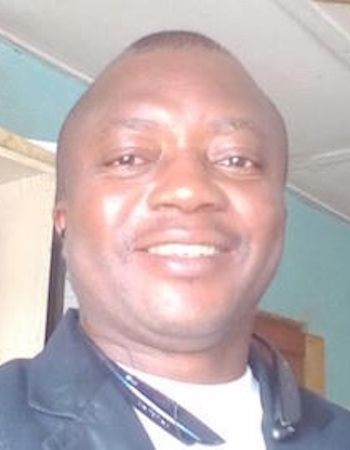 Summary: For over a decade, Ibrahim Kabineh Kawa has been vigorously campaigning for the rights and welfare of the Masorian people in southern Sierra Leone. He has faced raging rivers, the Ebola virus and an uncooperative government to reach out to far-flung villages of these minority tribes and provide them with support, advocating for them regardless of the obstacles. And he has gradually succeeded in bringing safe drinking water, sanitation, health information, and new schools to the Masorians.
Profile: The 1990s saw a disastrous civil war in Sierra Leone. Ibrahim Kabineh Kawa was captured by rebels and almost killed because he spoke up for others. Since then, Kawa has committed his life to help the Mende, Gola, and Vai people—his people—who are known collectively as Masorians.
The Masorians are traditionally hunters and farmers, and they are no strangers to political strife and government neglect. For many years they have lived with a poor infrastructure, inadequate schools, lack of drinking water, and no voice to reverse those conditions—no voice, that is, until Ibrahim Kabineh Kawa.
For the past 10 years, Kawa has fought for the Masorians. He has written about them, he has solicited support from people and organizations both inside and outside the country, and he has formed the Tewoh Community Development Organization to fight for Masorians' rights and to improve their living conditions through agriculture, micro-finance, and education.
"I have been heavily involved," says Kawa, "in ensuring that my people are respected and given the right to provide for themselves and protect them against exploitation and death, and that has not been an easy task. The government hasn't been forthcoming in supporting the people and this is very unfortunate, since they are the most marginalized and underdeveloped."
"The government hasn't been forthcoming" is an understatement at best. For his advocacy, Kawa has been subject to smear campaigns, threatened with corruption, and continually hindered from getting representation for his people.
There have been other risks, too. Kawa has trekked to distant areas on dangerous rivers in order to reach outlying populations of Masorians. Even during the Ebola virus outbreak, he managed to access villages that had been badly infected with the disease. He provided the survivors with food, helped bury the dead, and gave the villagers information on how to keep themselves safe. The day after his visit, Kawa's younger brother died from Ebola. It was heart-rending:
"Those moments were the hardest for me at that time, but I had to endure it all as my people's only hope was in me."
But Kawa's efforts did meet with some success. The government did in fact set up some treatment centers near the infected villages. And there is progress on other fronts as well: The Masorians are now officially recognized. They are getting some financial support. Schools, wells, and harvesting houses are being built. And for the first time in years, there is hope. Much of this progress is a result of Kawa, and he shows no signs of relaxing his efforts:
"I will keep on advocating towards the rights of these important indigenous groups."