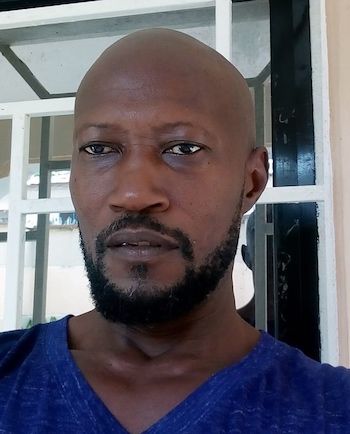 Summary. Robinson Sesay gave up a lucrative career in the U.S. to return to his poverty-stricken home town in Sierra Leone in order to help the local youth. He founded Youth Build Sierra Leone, empowering young people to become responsible citizens and advocating for women's rights. For his efforts, he's been insulted, threatened, and attacked. Nonetheless, he's helped hundreds of young people get an education, acquire skills, receive counseling and mentoring, find jobs and make a difference in their communities.
Profile: Robinson Sesay grew up in Makeni in Bombali District in northern Sierra Leone. It's a poor section of the country—densely populated with poor infrastructure, lack of access to good drinking water and limited social services. Nonetheless, Sesay managed to get a good education, culminating in a BSC Honors degree in Accounting from Fourah Bay College, University of Sierra Leone in 1993. He then moved to England, where he lived for four and a half years, then lived in the United States for 12 years, where he made a good living in the areas of health care and finance.
In 2007, Sesay gave up his lucrative career in the U.S. and returned to Sierra Leone, consumed with helping his fellow citizens there, and especially in his home town of Makeni.
Believing that youth were the answer to the city's (and country's) improvement— and that those youth had needs that he could provide—Sesay first founded and became National Coordinator for Big Brothers Big Sisters of Sierra Leone and eventually founded and became Chief Executive Officer of YouthBuild (www.ybsl.org). Through Youth Build, Robinson has successfully spearheaded the reformation process for hundreds of youths to ensure they are able to transform their lives, regardless of their background, race, sex, religion or class.
The overarching vision of Youth Build is youth empowerment. "With a sustainable youth empowerment scheme,' Robinson believes, "we can build the capacity of youths, address youth unemployment, increase primary and tertiary education, build skills, and generate high participation of youth in national efforts. All of it is pivotal in transforming Sierra Leone's children and the community at large," he says. "Only through such empowerment, can the vicious cycle of poverty be broken."
To serve that vision, the mission of YouthBuild is to help give the young people of Sierra Leone "the tools and resources they need to transform their lives." These tools and resources include education (providing on-site training, ensuring education at all levels), apprenticeship (increasing youth employment), counseling (e.g., life skills, career goals), and leadership (mentoring in decision-making, negotiating, and advocacy). To provide practical experience, he has inspired young people in various communities to build sustainable water systems, improve local roads, and clean up their local environments.
Sesay also became an active partner with eWomen SL, believing that the role of women in the community should not be relegated to cooking in the kitchen and bringing up children.
There are risks. One was Ebola. Makeni was the epicenter of the Ebola outbreak in Sierra Leone in 2015. In February of that year, Sesay risked his life to reach out to Ebola-affected people in Bombali District. Upon getting to Makeni from Freetown, he was caught in a quarantine that kept him in infected areas for weeks.
Another risk is politics. After years of seeing his efforts to change the destiny of youths in Makeni meet stumbling blocks, particularly from the ruling political elites, Robinson ran for the Mayoral Office of Bombali District in March 2018. Acutely aware that the political process in Sierra Leone commonly marginalized youth, Sesay focused his campaign on youth empowerment and on female issues such as inheritance, land ownership, and equal access to education.
This advocacy for cultural change provoked hostile reactions from political opponents and traditional elites who were not comfortable with the changes Robinson was advocating. His lap tops and phones were stolen. In February, 2018, Robinson's house was attacked in Makeni with a demand for his head and his family was threatened by those who wanted him to step down from the mayoral race. He didn't.
He lost those elections but that has not deterred him. Robinson continues with his community outreach, exploring solutions to youth-led issues and acquiring funds to further develop and expand the community programs he is working on.
His advocacy on community radio in the Bombali District has brought him more insults and threats, but he says he's on earth for the youth and will continue his campaigns until he dies. Meanwhile, he hopes to inspire other Sierra Leoneans to see that, despite challenges, the vicious cycle of poverty can be broken through youth empowerment.