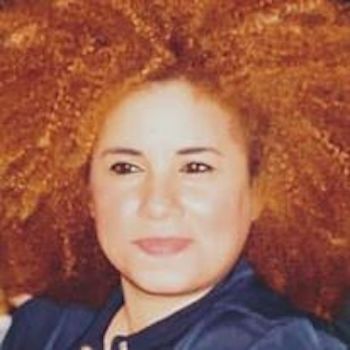 Summary: Sierra Leone attorney Basita Michael has continually challenged the government on grounds of unconstitutionality, violations of democracy and breaches of the rule of law. She has been insulted, harassed, and threatened by the male-dominated government, but she continues to speak out in favor of her fellow citizens' rights and in support of the disadvantaged and marginalized.
Profile: Sierra Leone attorney Basita Michael has a Bachelor of Laws with Honours degree from the University of Sierra Leone; an Utter Barrister and Solicitor degree from the Sierra Leone Law School; and a Masters of Laws degree in the Specialization of International Criminal Justice from the University of London.
With all the opportunities open to her, she returned to her home country of Sierra Leone from London where she is committed to helping her fellow citizens. "My passion, "she says, "has always been anchored on issues surrounding Sierra Leone."
And it's not just any citizens that Michael wants to help: "Human rights are my passion. That's why I dedicate part of my busy schedule to defending the weak, challenged, and marginalized in my home country. I will always be there whenever human rights and constitutionality are breached in the country."
This mission would be difficult for any attorney, but of course it's much more difficult for Basita Michael, because she's a woman. And Sierra Leone society, like many others, is dominated by men. For the past several years, Michael has challenged that society, particularly the government, and has encountered verbal abuse, harassment, and threats.
As recently as May 2019, Michael—who is also president of the Sierra Leone Bar Association—gave a speech at the Bintumani Conference Centre in which she lambasted the government for causing more divisions than unity. The occasion was a National Consultative Dialogue Conference, and, although she was booed while giving the speech, she was later defended by the Christian Lawyers Centre. "We have taken pains to listen to and critically analyze the statement of Basita Michael . . . for which she is being vilified," the Centre's statement read, "It is our candid opinion that her statements were not only factually correct but were also said in good faith and at the right platform, whose primary objective was to seek solutions that will foster lasting peace and social cohesion in the state."
In addition to her law practice, Michael is the founder and owner of Sierra Eye magazine, which comes out quarterly and has commanded a huge following for its emphasis on politics, socioeconomics, education, and culture. She also organizes debates on governance and politics. In as many media as she can muster, Michael continually points out malfeasance at all levels of government. "There has to be a simple standard," she says, "to which we hold our politicians answerable."
It is often a frustrating crusade, not only because of the antagonism she encounters from politicians but also because of the seeming apathy among officials as well as regular citizens: "That attitude has to stop," Michael declares. "Before citizens can participate in making the state accountable, they must have a voice. . . . Part of the problem is ourselves. We must do more for ourselves and for others, for our self-respect and dignity, and for our country's national pride."