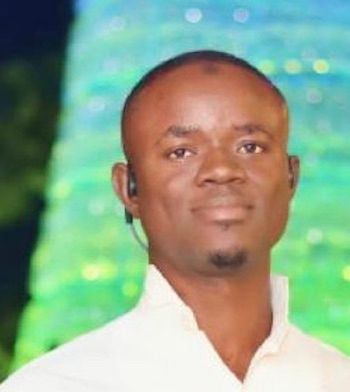 Summary: Ansumana Keita is a young Sierra Leonean who has devoted his life to promoting patriotism, peace, and positive social change, particularly among young people. He has founded and leads several organizations toward that end, and he constantly travels the country to provide information, mentoring, and encouragement to the underprivileged.
Profile: Ansumana Keita is a full-time activist whose goal is to instill patriotism, unity and a national consciousness in his fellow Sierra Leoneans, particularly youth. When he was just 17 years old, Keita founded and continues to lead the Patriotic Advocacy Network, which comprises over 1000 members, all of whom have pledged to work in the interest of their country. He also heads the Building a Nation campaign, which similarly advocates for patriotism, peace, national cohesiveness, and positive social change. Other campaigns include "Lef Wi Kontri Ebola", "United We Stand, Beat COVID-19", and "Public Speaking for Girls".
Keita—who has Bachelors degrees in both Mass Communication and Law, doesn't just sit behind a desk to coordinate these activities. He is constantly traveling to make public appearances and to mentor young people on issues such as self-confidence and leadership. He employs music, poetry, and story-telling to get his messages across. Currently he visits hospitals to offer hope and encouragement to the sick; this is a project called "Hospital to Hospital", sponsored by the Muslim Youth Development Organization. As Keita says, "I am always with the grass roots; I am with the less privileged and needy, because I am one of them."
Being with the less privileged and needy isn't always safe. As a result of his travels throughout Sierra Leone villages, Keita has contracted malaria and other tropical, life-threatening African diseases. He has also survived several road accidents. And, of course, he's constantly challenged financially.
Despite all the negatives from spreading the principles to which he has committed his life, Keita focuses on the positives, with patriotism always on his mind:
"I strongly believe that each and every one of us has a talent which we should use wisely for the development of our country."