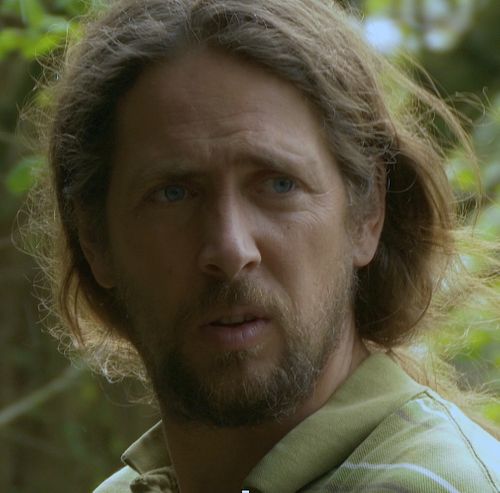 Hendrik Haers – Veterinary Doctor Turned Tree and Bee Activist
Summary: Hendrik Haers gave up his career as a veterinarian to engage himself in the struggle to sustain bees and trees, first and foremost in his local community, which he is fighting to make an all-inclusive habitat for people, bees and trees alike by all possible means. His success is amazing and he intends to share the experience he made as a medical doctor turned biologist and environmental activist.
Profile: Hendrik Haers was born in 1980 and grew up in Bassevelde, a small rural municipality in the north-west of Belgium. Very early he found his way in the biotope that his parents had planned for him: an old farm full of animals, plants, trees: Canals full of frogs, flowers full of butterflies, …
Life quietly continued on its way past nursery, primary and secondary schools. When the choice had to be made "and what now?", The pendulum moved slightly more towards veterinary medicine, to the disadvantage of biology. That went very well and many tens of thousands of bicycle kilometers later he obtained his doctorate in veterinary medicine. But then the change occurred… In 2015 he chose to leave his job at the university and decided to dedicate his life to biology. He became site manager at Pro Natura, a social workplace specialized in green and nature management. Since 2020 he has been working there as Ecology Responsible.
Why this sudden change in career? In 2009 he met Sara. Her first gift to him was a basic (and later on advanced) training for beekeeper. Since then, his attention for these intriguing beings and their organization in a real super organism, the 'imme', has only increased. After a course in nature guide in 2010, his senses were sharply adjusted and he started to see and read their, and therefore his, environment better. He saw no more frogs in the canals and ponds of his youth and no more butterflies on his beloved flowers. The bumble bees and solitary bees also seemed to extinguish.
His honey bees did not do well either. They died massively, weakened by parasites and viruses. He said goodbye to intensive beekeeping and radically ceased to perform disturbing interventions that beekeepers introduced in their quest for more and more sweet honey. Since 2014 he has been studying natural beekeeping (apicentered beekeeping). Let bees be bees again, freed from the man-made subservient role in which they were tied. Other beekeepers laughed at him for no longer taking any honey from the bees.
In the following years, fewer and fewer bees died from illnesses. A healthier bee population was the result. Except one gigantic problem ... the shocking observation that hardly any winter stocks are being built up due to an increasing scarcity of flowers, flowering trees and shrubs. The bees were in a constant state of famine. Without human intervention, they simply starved of hunger, and this in a village where 88% of the land consists of acres and pastures! Since human existence depends in no minor part on the presence of bees, Hendrik went all the way to create a more bee friendly environment.
He planted a massive number of flowers, trees and shrub species in his own garden. But since a bee flies much further, Hendrik started to intervene in the surrounding environment. His goal was to make his entire village 'inclusive': not only for people but also for animals, insects, plants, trees… He set up a Bee Working Group, an environmental council that advises the municipality, he took a seat in coordinating bodies of different nature organizations, he set up a Facebook group, ... with only one goal: to raise awareness of the importance of a natural living environment. Not to save a far away rain forest at the other end of the planet, but to save the biodiversity of his immediate vicinity.
With or without the consent of the municipality, the Bee Working Group is frenetically planting ancient species of trees, shrubs and herbs all over the village. Sometimes they encounter opposition. Neighbors often vandalize the newly planted trees, but the activists are undeterred. Bees are no longer the only issue here. They are the thermometer for a healthy environment. Healthy bees equal healthy soil equal healthy men….
In the future, Hendrik plans workshops and lectures on low-threshold bee-friendly gardens.
He has given up a promising career and fights, cost it what it may, for the recreation of a sustainable environment in his local community and country.