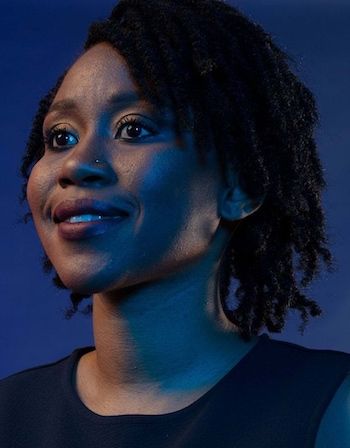 Summary: Rethabile Mosese, a human rights attorney, fights for gender justice by providing free legal services to victims of gender-based violence in Diepsloot, an informal settlement north of Johannesburg. In 2015, Mosese joined the nonprofit organisation, Lawyers against Abuse (LvA), giving up working in a highly paying corporate world in order to serve her fellow women in a remote community ravaged by crime, with limited basic services.
Profile: Rethabile Mosese, a human rights attorney, joined the nonprofit organisation Lawyers against Abuse (LvA) in 2015 and is now its Acting Executive Director.
Since its inception, LvA has provided legal and psychosocial support services to over 1,100 victims of gender-based violence (GBV), educated 60,000 community members through various outreach activities, and empowered over 500 women and girls through training workshops on gender-based violence.
South Africa is credited for having a strong legal framework around gender-based violence. However, victims rarely see justice due to severe deficiencies in implementation by criminal justice state actors who fail to provide victims with the protection to which they are entitled under the law.
"Compounding the problem," says Mosese, "is the lack of comprehensive support services for GBV victims who are expected to navigate a complex and technical legal process alone, while facing these institutional and systemic barriers."
In 2020, cases of gender-based violence increased in South Africa during the COVID-19 lockdown period. "During the month of June 2020," says Mosese, "we conducted a door-to-door awareness-raising campaign to educate the community on the link between COVID-19 and increased GBV incidents. We reached over 12,000 community members during this period."
Conducting human rights work in an informal settlement is not an easy or always safe task. Although Mosese was not directly targeted, some of her colleagues were victims of crime.
"While LvA prioritises staff safety," says Mosese, "there are often circumstances outside of our control that must be carefully managed. At one time, citing safety concerns following violent protests over crime and poor service delivery in Diepsloot, LvA temporarily closed its offices.
The emotional toll on its employees is high: "There is this sense of fear when you are providing court support," she says. "You are there with the victim and oftentimes the accused person's family members/supporters outnumber you. We have had accused persons trying to intimidate our legal officers. We have had family members yell and scream at us."
There have been practical obstacles as well, as evidenced by what happened in 2019: "LvA had to operate without electricity for more than five months through the winter, utilising a small generator to remain operational," recalls Mosese.
In spite of all these challenges, Mosese vows to continue working for her community, assisting women to realise their full potential: "I may not have the financial means to provide for my family, but, with assistance from my colleagues, I am working towards a world where fellow women in my community, including my sister and niece, my mother and aunt, can live free from violence. That is the greatest inheritance."
LvA has grown in order to accomplish that goal. At one time it had only two staff members. Today it has 10, and it will soon be opening a new office.
Mosese believes that LvA provides a space for women and girls to realise their own power: "The thing with this work is that we do not 'speak for them' or 'become a voice for the voiceless'; it's about creating space for women to heal themselves. It's about my own healing. It's about realising that my liberation is inextricably linked with theirs."