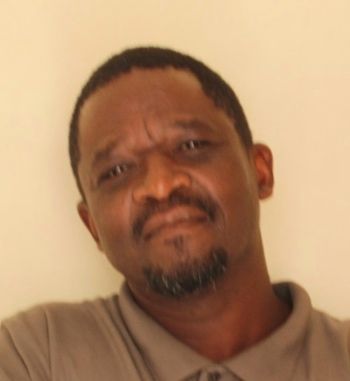 Qaba Mbola, a social justice activist and an Ashoka Fellow, sticks his neck out to lead efforts towards poverty alleviation, social cohesion, combating crime and drug abuse in South Africa, especially through his Ujamaa community project in Khayelitsha, an informal settlement South East of Cape Town.
In 2001 Mbola turned down a stable job as a field officer under the Cape Town Municipal Council, opting instead to work for the development of his community as a volunteer.
Mbola has taken risks from a very tender age, starting as an anti-apartheid activist who once found himself in a protest that led to the death of a colleague. Since then he has been an active community member, initiating a variety of projects in his poverty-stricken community. He, however, believes his community is not "poor" in the resources that count.
In 2001, Mbola led a group of activists to form the Community Network Forum, whose mandate was to bring people together, build leadership, and giving a voice to the voiceless. In line with this and with the help of his peers, he built a community college to train activists on radical leadership skills and to have an independent critical voice.
His model of a community college was copied in other African countries such as Kenya, Zambia and Tanzania. 'We assisted other communities to form their own groups, to encourage working together and addressing challenges,' said Mbola.
He believes that only the affected communities should be involved in projects that discuss their problems. At one incident, for example, he took to task organizers of a workshop that sought to discuss the effects of mining on surrounding communities for failing to include the affected communities as participants.
In 1999, Mbola approached community leaders and the city of Cape Town, requesting to form a multi-purpose court at an abandoned site in Khayelitsha, which was then known for grooming criminals and drug addicts. He reasoned that if the place was turned into a productive site, young people would spend their time developing their skills and not engaging in drugs and crime. The court he envisaged would house soccer, basketball, and tennis ball grounds.
Though his organization managed to build the multipurpose court, with the help of Cape Town Municipality, the project was temporarily hijacked by a local politician who wanted to use the court for electioneering. Still, though that politician sought credit for the work, the project was accomplished and today the community is benefitting from the multipurpose court.
In 2007 during the deadly xenophobic violence in his community, Mbola braved the dangers to mobilize community members and embarked on a seven-days walk against xenophobia. In 2008, Mbola organized the One Love concert where musicians from around the region sang songs of hope and unity, condemning anti-immigrant violence. A South African by birth, Mbola opposed some members of his own community who were fuming with anti-immigrant sentiments, by calling for Ubuntu and respect for human life.
In 2018, Mbola formed and led the Ujamaa community project to combat poverty and crime. Ujamaa is a Swahili word which means a system of village cooperatives based on equality. The Ujamaa community project runs a community garden, office space, bakery, coffee shop, amphitheater, all run by the community.
'We wanted young people to utilize their energy in sports and other productive activities,' said Mbola. He identified 150 households and gave them financial support for two years to run their projects, after training them on leadership and business management.
In a community where many have lost hope, Mbola remains determined, sticking his neck out like a giraffe. In spite of the challenges and sometimes dangers involved in running his projects, Mbola enjoys his work, seeing people's lives changing for the better.
Mbola is also an author who has written several books. He loves reading and his philosophy is 'no reader no leader.'