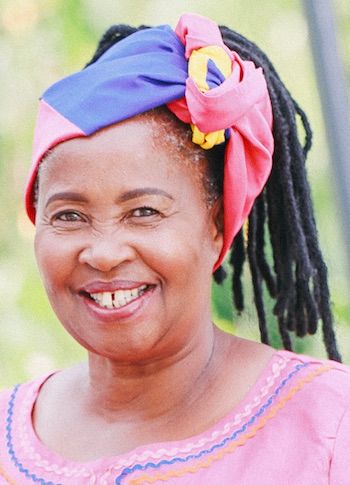 Summary. Asnath Teffo began feeding and sheltering abandoned children at her own house in 2001, using her own retirement savings to then set up Dimphonyana Tsa Lapeng, a community organization which provides care and services to orphaned children, children from abusive households, and destitute women within the community of Olievenhoutbosch. Her financial challenges are significant, but she's determined to bring positive change to her community.
Profile: Asnath Teffo was an entrepreneur, a banker, and a nurse, but her passion in life has always been helping underprivileged children. She has approached this passion in numerous ways: sharing her home with abused children, managing a gardening project to supply green vegetables to anyone who asked for them, and in 2001 founding her own community organization, Dimphonyana Tsa Lapeng, which means "little gifts of home".
Teffo realised that in Olievenhoutbosch—a community of about 200,000 people south of Pretoria, South Africa—many children and women were left destitute due to poverty and gender-based violence. Supported by volunteers but funded almost exclusively by Teffo, Dimphonyana Tsa Lapeng focuses on children facing challenges. It features early childhood development, free skills development programmes, and a soup kitchen. The organization feeds at least 50 children every day and continues to expand.
Teffo is not wealthy, and funding the organization is continually difficult. "I founded the Centre," says Teffo, "using my own resources and funds from small businesses I ran, like catering and food garden sales. Even now as a pensioner, I continue looking after these kids."
Responding to the threats of poverty and unemployment (which in South Africa currently stands at 34.5%), Teffo emphasizes that her programmes are free: "The youth are not paying. It is through the partnerships we have that allow us to cater for those who cannot afford. We offer youth trainings in farming, baking, åcleaning and catering services, computers and early childhood development. We have had more than 200 youth trained so far."
Another key target client is women; Teffo wants to make sure that women who are being mistreated receive counseling, food aid, and skills training. Her vision is to create a society prioritising the needs and potential of women and children by providing support and ensuring that they have opportunities to be the influencers of social change and as a result to build a better nation.
Popularly known as Mama Asie, Teffo has offered herself to the service of her community despite her age and lack of ample funds. Students testify to her great work, and she has become a source of hope to those whose lives are disadvantaged.
"For me," she says, "this is a calling, and I have witnessed how the Centre transformed the local community and remains a beacon of hope for the future of the children."