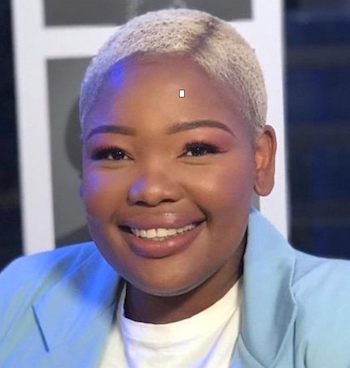 Thumbnail: Cheryl Hlabane empowers women to realise their full potential and to be treated as equals in a society rocked by gender-based violence. A former businesswoman and entrepreneur who forsook the corporate life for one of women's advocacy, Hlabane became the manager of the Frida Hartley Shelter, taking in women and their children who have endured neglect, abuse, trauma, and homelessness. Hlabane has had her reputation tarnished and her life threatened, but she continues to advocate for women whose lives are in danger.
Profile: ''I was 14 years old when I realised my passion. I used to volunteer at a school for the disabled in Germiston during school holidays. My mom started a shelter for the elderly and orphans after retiring from teaching, and she taught me to give back to those who are less privileged and to always use my blessings to empower others."
Those are the words of Cheryl Hlabane, recalling how she became a lifelong advocate for women's rights, their health, and their safety.
Hlabane, a businesswoman and entrepreneur, left a high-paying job to pursue what she considers her life's work: ''I lost a huge salary in a comfortable corporate environment with many benefits to work around the clock to achieve my objectives, to help as many women as I can," she says. Hlabane started volunteering for many women's shelter organisations and realised that most women lacked computer expertise, financial management, and other technical skills. She encouraged her employers to work with those women's shelters as part of their Corporate Social Responsibility.
In 2014, Hlabane was given the opportunity to take over the Frida Hartley Shelter, which was on the verge of shutting down due to lack of attention and funding. Realising that many women endure abuse and at times even death in the hands of their loved ones, she used her human resource skills and experience to empower those women. The program has since seen dozens of women attending colleges and universities, with others getting scholarships to study abroad.
"We work timelessly," says Hlabane. "When women come in, we make sure they go out totally different. I am happy to share that Frida Hartley is now recognised as one of the best shelters in the country."
In 2019, Hlabane partnered with other activists and civil society organisations under the TotalShutDown campaign to raise awareness of the high rate of femicide in South Africa. At that time her friend, Karabo Mokoena, had been murdered by her partner.
"We shut down the country on the 1st of August 2019," remembers Hlabane, "and women from all over the country wore black to mourn women who died as a result of femicides. Those in Johanesburg marched with us to the Union Building to hand over our 24 demands to the President."
Two months later, the President held the first ever Gender-Based Violence summit, attended by dozens of activists. The President also appointed a task force to look at the relevant issues, including rape, abuse, and femicide. In addition, the President opened the Magistrate court in Booysens-Johanesburg to specifically address gender-based violence cases.
Saving women from abusive and violent relationships is not in itself an easy task. Hlabane's efforts often exposed her and the centre where she works to attack:
"Rescuing women from abusive intimate partners has its disadvantages, especially when they found out where the woman is housed and who they have been in contact with. I have been labeled a 'bad feminist' by men whose women I have rescued. I had my life threatened and at one time a gun was pointed at me because i had protected someone from an abusive partner,'' says Hlabane.
Nonetheless, ''Fighting for gender justice for me is not a hobby but a passion. There is nothing or no one that can make me turn my back away from helping women and children. I would rather die for a cause than live a life that is worthless."