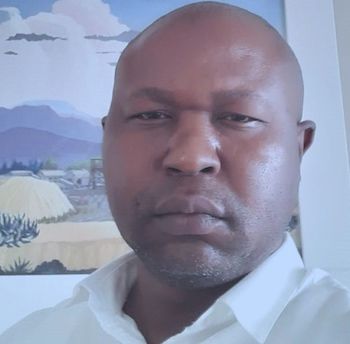 Thumbnail: Thabiso Zulu, an anti-corruption campaigner and whistle blower, is passionate about serving the poor and the vulnerable. Zulu has exposed massive corruption, the looting of municipality resources, poor service delivery, police brutality, and politically motivated killings of activists by politicians in KwaZulu Natal. As a result, Zulu has been arrested, tortured, had those close to him killed,
Profile: In 2017, Thabiso Zulu and his colleagues launched an anti-corruption campaign against local government officials involved in municipal tender at uMzimkhulu Municipality. They determined that a syndicate of council officials and politicians created fake contracts with companies that did no work but were nonetheless paid, thereby defrauding the council of millions of rands. Zulu's work led to eight council officials being charged with fraud, corruption, and money laundering. It also led to one of his colleagues being gunned down by a hit man linked to politicians and businesspeople implicated in the scandal:
"In July 2017 a comrade and a close friend of mine, Sandiso Magaqa, was shot, and he later died in September of the same year. The ANC Youth League Secretary General was also murdered after exposing corruption in the uMzimkhulu Municipality."
The government set up the Moerane Commission of Inquiry to investigate the killing of activists and councillors in KwaZulu Natal. Zulu fearlessly testified before the commission, exposing mass corruption and looting in the uMzimkhulu Municipality, principally in the Harry Gwala Region, which had led to the killings of several political activists and councillors.
Zulu is also instrumental in fighting and exposing police brutality and the use of public funds by politicians to silence dissent. As a result of his campaign, Violence Monitor, an organisation that monitors all forms of violence against citizens, demanded an investigation into cases of police brutality in KwaZulu Natal.
In June 2020, Zulu mobilised dozens of community members to protest poor service delivery in ward 29 of KwaZulu Natal after realising that residents lacked basic services such as clean water, sanitation, electricity, housing, and employment. He was arrested and spent a night in police cells. He was also reportedly pepper-sprayed and badly beaten, allegedly for taking too long to open the door when the police knocked.
Naming and shaming enablers of corruption is not an easy job in South Africa. Many whistle blowers have lost their lives for this cause. Those whom Zulu challenged for maladministration and corruption did not take the blows lying down; they fired back. A threat assessment was done by the South African Intelligence and the Office of the Public Protector; in August 2018 they issued a report confirming that there is an imminent threat to Zulu's life.
"I am not able to live a normal life due to threats I receive almost every day," says Zulu. "The South African Intelligence and the Office of the Prosecutor confirmed that my life is in danger. It has taken away my freedom to socialise and have a normal life like my peers. It has affected my family and friends, as they also live in fear."
Zulu was not given police protection. He sleeps in different locations each night in order to evade assassination by hit men. In October 2019, he escaped an assassination attempt that left him wounded and hospitalised.
But Zulu refuses to be silenced. He vows to continue fighting for the cause of his generation and for those who were killed as a result:
"I will continue to fight as long as I live. Stopping will be a betrayal to thousands of poor South Africans who are affected by corruption. It will be a betrayal to my friend, Sandiso Magaqa, and others who lost their lives for this cause. I made a promise to a lot of people that I will not quit and that I will fight to the end. We want to see this country corruption-free, and maybe this is the price we have to pay for that."