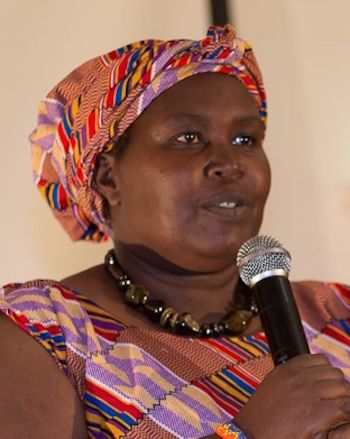 Mary Njeri Daniel is a children's rights activist, living in Kawangware. She rescues children who've been raped and assaulted.
It was during her employment as a teacher in a private school that Njeri was exposed to the many gaps that needed to be filled in some children's lives. This marked the birth of her mission as an activist. She turned her home into a child rescue center and took full responsibility of taking care of rape victims. In addition to making sure that they get an education, she teaches them life skills like farming, plaiting hair, making baskets and dancing.
Having been a victim of assault herself, she clearly understands what the children go through and she passionately encourages them to be brave, telling them that the past does not determine the future. She has sacrificed her finances, her home and her comfort for the sake of the children. It can be dangerous work. When she is investigating cases of abuse of children, she faces constant threats from the offenders, most of whom are close relatives or people well known to the victims. Despite the obstacles and dangers, Njeri has never given up and remains courageous and determined.
Giraffe Heroes Kenya wishes to recognize Mary Njeri Daniel for 'sticking out her neck' for the common good and her desire to lighten the loads, strengthen the hearts, and improve the lives of those in his circle of influence.