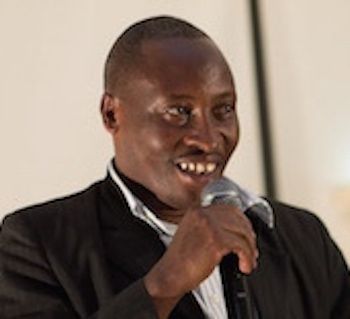 Isaac Mbugua Kahacho devotes his life to mobilizing his community in Nakuru County for bettering their lives through a wide variety of social initiatives including programmes in improving water and sanitation, education, health and nutrition, fighting HIV and AIDS and advocating for child protection.
He started early. After leaving University, he organized 80 young professionals, under the umbrella of the Rotaract Club of Naivasha, to spearhead efforts to improve literacy in public primary and secondary schools, and to agitate for environmental conservation, safe water and good sanitation.
Over the last 10 years, he's organized more than 100 groups and trained and encouraged their members to adopt a methodology known as VSL, (voluntary saving and loaning) which helps them start up and advance small businesses.
Because the demands are many and the available funds are limited, Kahacho continues to make great personal sacrifices to help support his huge impact on his community.
Giraffe Heroes Kenya wishes to recognize Isaac Mbugua Kahacho for 'sticking out his neck' for the common good and his desire to lighten the loads, strengthen the hearts, and improve the lives of those in his circle of influence.