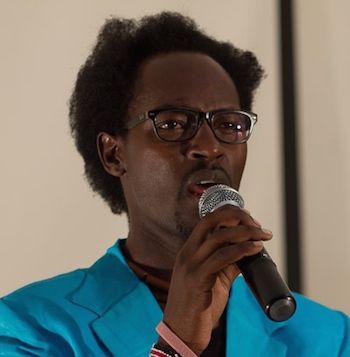 Christopher Mulwa, commonly known as MC, has been volunteering in Mbita village where he has been using funds raised from friends, church, family and online platforms to support a variety of youth empowerment initiatives. He helps and counsels children forced into early marriages. He also helps youth open small businesses to earn self-sustainable income so they don't have to "fish for sex" to survive.
In order to follow his passion for serving others, Mulwa resigned from his job at a leading soft drinks company. He didn't know exactly where to turn to for support of his inspired work, but he still dared to follow his heart. Mulwa is currently volunteering as a post primary education/ youth coordinator at Christ Gift Church in Mbita Village. The school educates orphans and depends on sponsors, well-wishers and friends.
Giraffe Heroes Kenya wishes to recognize Christopher Mulwa for 'sticking out his neck' for the common good and his desire to lighten the loads, strengthen the hearts, and improve the lives of those in his circle of influence.