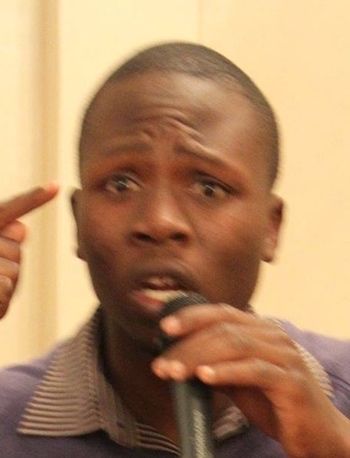 Summary. Philemon Jambaya is a young Zimbabwean journalist who defends freedom of the media. For his efforts, along with fellow journalists, he's been beaten up by police merely for following through on an assignment. Jambaya started the Young Journalists Organisation advocating for journalists' rights and he's not about to quit.
Profile. On July 28, 2017, a group of Zimbabwean journalists marched to Harare Central Police Station to protest the previous day's police assault on three colleagues employed by the privately owned NewsDay daily newspaper. One of them was a young journalist named Philemon Jambaya, who himself has been a victim of police brutality.
Jambaya had been covering a peaceful march in the town of Chitungwiza when he was savagely attacked by the police. In his own words: "I was covering an assignment when the police accused me of taking pictures without their consent. They beat me up and I had to be rushed to the hospital for medical treatment."
Philemon Jambaya is both journalist and activist. He established the Young Journalists Organisation—YOJA—to champion freedom of the press in Zimbabwe. Jambaya and YOJA have conducted media campaigns and marches, advocating for fellow journalists who have been beaten up merely for doing their jobs.
Though young in age, Jambaya is mature in experience, having quickly learned the price of free media: "We realized that as young journalists we have to be active and advocate for our freedom as the environment has been characterized by police beatings and arrests while doing our job. The police have to respect our work and guarantee our safety instead of treating us as terrorists."
Philemon Jambaya continues to faithfully represent the media as well as the communities that the media portray. "Regardless of the assaults and threats that I face," he has said, "I will not give up on defending media freedom . . . or on defending human rights activities affecting communities."
Jambaya also chairs the Youth Forum, whose mission is to get the government to address the high unemployment rate (80%) of young people in the country.