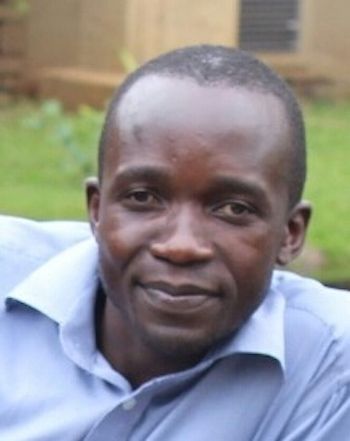 As founder of the Community Water Alliance (CWA), 32 year-old Hardlife Mudzingwa has been a leading advocate for the provision of safe, clean water to the citizens of Harare. Challenging the government on this issue hasn't been easy. "I've been arrested twice by the police," he says, "for organizing and leading demonstrations demanding safe and clean water in residential areas; that will not stop me from carrying out my work.'
In Zimbabwe water is a basic human right enshrined under section 77 of the new Constitution, but the central government as well as local authorities have failed to honor that right. Residents of Harare, for example, endure days without access to safe and clean water. This creates health hazards because diseases such as diarrhoea and cholera thrive in poor hygienic conditions.
So far CWA has challenged the Harare City Council through the courts to stop cutting off water supplies to residents in poor neighbourhoods who default on their water bills . "Water is a basic human right," Mudzingwa says, "and it is inhuman to cut off supplies to poor residential areas, causing the outbreak of disease. The government has a Constitutional obligation to provide safe and clean water to citizens, but it's failing to do so. We'll keep on fighting for the right to water so long as that problem persists."
CWA has also challenged a City Council billing system which is chaotic and outdated--residents often receive outrageous water bills with some dating back years.
CWA also offers training in water rights law as well as organising lawyers for residents who've had their water supplies cut off by the Council.