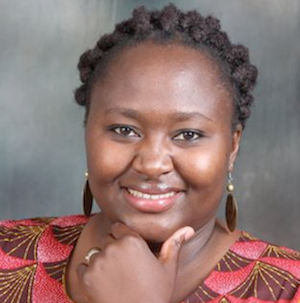 It's not easy being an activist—especially when you're a woman. Especially when you're focusing on empowering people who have never before been empowered.
Grace Chirenje knows how difficult it is: She's the founder and director of the Zimbabwe Young Women's Network for Peace (ZYWNP), a non-governmental organisation which promotes and defends the rights of Zimbabwe women aged 16-35.
Through ZYWNP, Chirenje has enabled many people to access information on gender and reproductive health as well as democracy and good governance. She has traveled to the remotest parts of the country, informing and sensitising young women on issues ranging from child marriage to HIV/AIDS to Constitutional rights.
Activism is no easy task. Chirenje faces serious backlash from the country's patriarchal system. But it's not only old, established men standing in the way of her progress. In 2013, Chirenje and a few colleagues were conducting a voter awareness and registration campaign in a rural settlement. A band of ZANU-PF youths accused her of spreading anti-government propaganda, and threatened to beat up the intruders. Chirenje remembers what happened: "We had to flee the area before they attacked us."
More subtle negative reactions come from friends, family and colleagues. Chirenje has been isolated, disparaged, and harassed. "In the past even the state has targeted me and my family," she added.
Nonetheless, she remains strong and won't backtrack in her work. "I will keep on striving towards the uplifting of the girl child in any part of the country," she says. "I believe that I have that constitutional mandate, and I will do that."
The country needs her to do that. Zimbabwe is among the poorest countries that failed to fulfill the Millennium Development Goals, as a result of poor economic policies pursued by President Robert Mugabe's government. Poverty has forced many young girls out of school, to be married off to elderly men, even in the face of a Constitutional Court ruling that outlaws child marriages. Chirenje is determined to change this situation: "We work with young women living in poverty to amplify their voice so that they become the difference they want to see in this world."