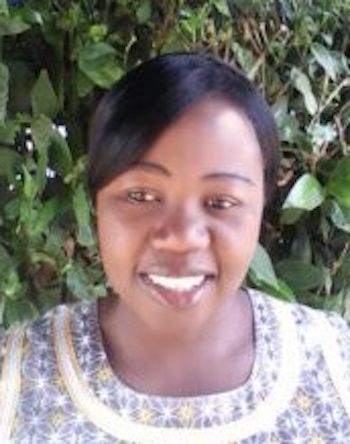 As a member of the Manicaland Housing Consortium, when Mildred Muzanechita heard the outcry from people in Manicaland Province who were losing the residential housing rights legally allocated to them by the local authority, she began to investigate. She discovered massive corruption in the allocation of those rights.
Specifically, she discovered that the then Zimbabwe National Association of Housing Cooperatives Board Chair, Mike Duru, in his losing campaign for Parliament in 2013 had, as an electioneering promise, vowed to give people residential housing rights. Officials from the ruling ZANU-PF party—Duru's party—had then illegally allocated rights to others that had already been allocated by the local authority in the Gimboki residential area. Double allocation meant that those who had already been allocated the rights were robbed of what was rightfully theirs—or that those promised those rights during the election campaign were swindled of their hard-earned cash when they tried to make use of them.
As part of her investigation into the scandal, Muzanechita shared her findings with the Mutare Town Clerk. The Town Clerk initially professed ignorance about the scam but immediately called for a public meeting where he got more evidence of the scandal.
The Town Clerk became the arbitrator in the dispute. He went on to exonerate Mike Duru of any wrongdoing. Meanwhile, people who had illegally been promised those rights during the election campaign continued to pour money into Duru's account.
Having found no justice with the local authority, Muzanechita then went to Harare at her own expense to present her complaint to the then Minister of Local Government, Ignatius Chombo. Chombo set up a team of government officials to probe the issue. Muzanechita has consistently demanded updates on the probe. The team now claims that it has sent its report to the Ministry and the Ministry claims it has not seen the report. Muzanechita has demanded that the report be produced but as yet to no avail.
Meanwhile Muzanechita has urged the original rightful owners of the rights to build and occupy temporary structures and wait to see what happens next. This has angered those who are benefiting from the scam. Muzanechita has been arrested twice in 12 months. During her detentions, police keep asking her why she is speaking out about the Gimboki housing issue when she is not mandated by anyone to represent them. The Provincial Administrator also asked her about her motivations.
They do not understand Muzanechita and her passion for good governance in Manicaland Province. Asked why she keeps doing this risky job, Muzanechita, a regional member of Zimbabwe Human Rights Association says: 'I am a human rights defender and I love defending people's rights."
It's clear some people are trying to sweep this housing issue under the carpet but Muzanechita keeps asking the right questions, giving hope to hundreds of families who either risk losing their residential rights or who have already been swindled of their hard-earned cash. Giraffe Heroes Zimbabwe celebrates the courage of Mildred Muzanechita in demanding transparency and accountability.