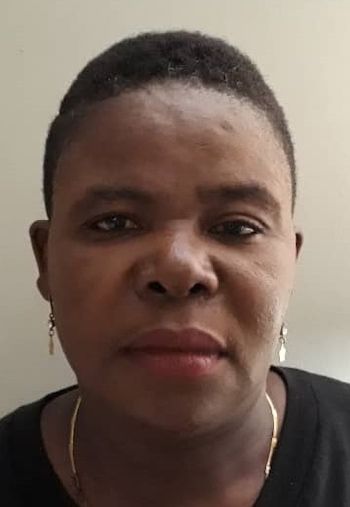 THUMBNAIL ---- Vibrant and fearless Zimbabwean HIV activist Chipiwa Mugabe is fighting for LGBTIQ rights in Zimbabwe despite the stigma surrounded with the topic. Chipiwa, a former sex worker has been arrested several times in Zimbabwe for her sexual health rights campaigns but she remains determined to push for the rights of marginalized people in society.
Chipiwa Mugabe: A rare community champion in the fight against HIV and AIDS
HARARE - Chipiwa Mugabe, is not your ordinary civil society activists. She is a firebrand activist advancing knowledge on HIV and AIDS in Zimbabwe She has worked in the NGO sector for over a decade.
With her hard work and against her poor background, she founded the Space for Marginalized Groups in Diversity Zimbabwe Trust, an organization based in the city of Masvingo.
Once, lack of funds hampered her organization's work which led her to temporarily suspend her outreach programs.
However, well-wishers looked for funding to resuscitate her organization's work and ever since she has continued with her work.
Mugabe, 45, who is living with HIV has trained youths in schools and unemployed youths on various subjects that include life skills, livelihoods and survival skills, parent to child communication, peer education, prison fellowship and training the displaced.
Mugabe has also trained and provided health education and human rights to lesbian, gay, bisexual, transgender (LGBTQ) community, sex workers, truck drivers, cross borders and street children and refer them to access health delivery services.
One of her admirers Tinashe Mundawarara of the Zimbabwe Lawyer for Human Rights wrote on Facebook saying: "I was convinced then, and still do, that she was a future leader on the HIV front and in treatment advocacy."
Without formal academic education Chipiwa worked hard to obtain various certificates in HIV and counselling, human rights, public health and she also obtained a diploma in development studies.
"I have trained other community trainer of trainers on different health issues with various organizations on leadership skills, how to address public health issues and interpersonal relationship and group dynamics, TB trainer of trainers at national level, human rights and advocacy since 2005 up to date.," she said.
"Between 2012 and 2015, I was a volunteer Gender and Advocacy officer at Batanai HIV and AIDS Service organization."
She also obtained knowledge on "TB, immunology, oncology, virology, facilitation, community mapping and how to detect advocacy issues and strategies to attack an opponent."
"In my organization, we encourage people to catch them young and do demand creation for prevention of mother to child transmission (PMTCT) programs, stick to the start free, stay free and AIDS free to close the tap of HIV infection."
Mugabe says despite the stigma associated with fighting for LGBTIQ, she remains steadfast as an activist.
"We are fighting for recognition of the LGBTIQ community and I am not scared of anything. We give hope for life to the vulnerable. We also convince people who do not understand LGBTIQ community," Mugabe said.
"We urge them to be safe, stay strong and to be focused."
Chipiwa said the LGBTQ community is sometimes discriminated in Zimbabwe when they seek health services.
"It is not legal in Zimbabwe (LGBTIQ rights) but we are fighting for their rights. The World Health Organisation (WHO) says do not leave anyone behind seeking health services," she said.
"Everyone has a right to access health services, sexual reproduction health services in private or public hospitals. There shouldn't be any discrimination."
Former Zimbabwean President Robert Mugabe once equated LGBTIQ community to be worse than "pigs and dogs." The new government of President Emmerson Mnangagwa has not openly shared its opinion on LGBITQ either but chooses to maintain the status quo.