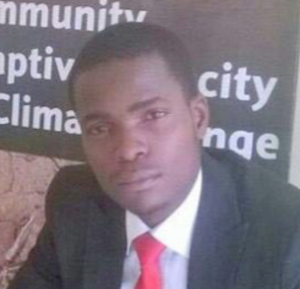 O'Brien Makore is an urban planner and civic innovator with a great passion for finding innovative solutions to emerging urban development challenges. A key part of that is fighting corruption.
Makore is Programmes Coordinator at the youth-oriented Development Reality Institute (www.driafrica.org), where he manages a project called Smarter Harare through Participatory E-inclusion (SHAPE). The project's goals are economic justice and transparency in City finances, achieved through active, real-time citizen monitoring of public projects in the City, including in Mbare, Mabvuku, Kuwadzana, and other high-density suburbs
How does it all work? Makore explains: "We developed a mobile application called "Harare Yangu," which residents can download on their smart phones to discuss, share, and follow development happening within their City. We also established the first ever GIS-powered Local Urban Observatory in Zimbabwe to monitor key urban indicators so as to ensure that local authorities effectively respond to the needs of the residents by improving service delivery."
These are good ideas: Bring everyone closer together to keep an eye on both the good and bad things happening in the City. But not everyone is on board. For example, like most councils in Zimabwe, the Harare City Council has been plagued with corruption and mismanagement. Greedy Council officials have grabbed residential properties as well as money meant for deliveries of key services, resulting in serious water shortages and roads so pot-holed as to cause deaths and injuries amongst pedestrians and motorists. These officials are not fans of closer monitoring, especially since SHAPE has succeeded in identifying some of them, who have subsequently been arrested.
Again, Makore explains: "The Council officials view us as direct threats to their work, since we promote citizen participation in local governance issues. . . . At times our community meetings are disrupted by hired rowdy youths."
Despite those obstacles, Makore is adamant about one thing: "That won't deter our work. . . . I will keep on striving for a clean, corruption-free City of Harare and that is very possible."