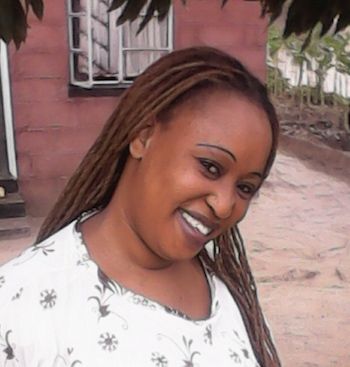 Lynette Mudehwe has been arrested several times by the police but that has not stopped her from being an active participant fighting for a new democratic Zimbabwe. She's the founder of the Zimbabwe Human Rights Activists Association (ZHRAA) a non profit organisation that promotes and supports human rights activists by raising money to pay legal and medical fees as well as providing training in safety and security strategies and tactics.
Mudehwe is also a member of the Democracy Advocacy Initiative (DAI), a pressure group that recently called upon the country's Vice President, Phekezela Mphoko, to vacate the five star hotel in which he is currently staying with his family for the past 11 months on taxpayer's money. To protest this misuse of public funds, the DAI spearheaded a demonstration, leading to the arrest of Mudehwe and three male colleagues. Mudehwe, when interviewed, said, "It's now eleven months since the VP and his family are living in luxury whilst millions of citizens wallow in poverty. As a concerned citizen, I can't afford to take a back seat. The police arrested us despite the fact that we were exercising our constitutional right to demonstrate."
Ironically the arrests took place in front of thousands of foreign delegates attending an international conference at the hotel.
The brave actions of Mudehwe and her colleagues were commended by citizens on social media. Mudehwe assured her supporters that she would not tire until the VP and his family were out of the hotel.