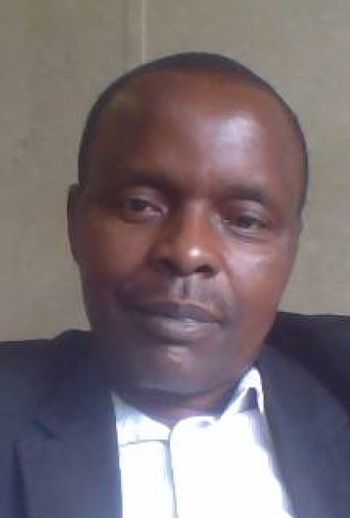 Summary: Warship Dumba continually fights for the rights of people in Zimbabwe even though his efforts have made him many enemies. He has publicly accused government officials of malfeasance and for those efforts was imprisoned for almost a month. He was kicked off a city council for charging another member of criminal abuse of office. Dumba founded the Elected Councillors Association of Zimbabwe, which champions and supports urban councillors in acting with integrity. He also seeks to educate citizens about their rights under Zimbabwe's new constitution, and he advocates for better health care for cancer patients.
Profile: Warship Dumba is a fighter for his country. He's been on both the inside and outside of government in Zimbabwe, and he's consistently fought corruption and ignorance.
The fighting has sometimes brought seriously negative consequences: At one point, after he had unearthed the existence of questionable land deals involving senior government ministers, he was thrown into Zimbabwe's notorious Chikurubi Prison for three weeks. The charges against him were later nullified by the courts.
Another time he was a councillor for the city of Harare, and he wanted one of the city's ministers arrested on charges of criminal abuse of office. He submitted a report as well as documentary evidence. The result? The minister suspended Dumba and eventually tossed him off the council.
But in some ways Warship Dumba has accomplished more out of office than in. After being forcibly removed from government, he founded the Elected Councillors Association of Zimbabwe—ECAZ. The group champions the rights of city councillors, regardless of the person's party. ECAZ fosters research, training, and support of these councillors.
Dumba is also concerned that citizens—including some councillors—aren't sufficiently aware of their constitutional rights, so he has been educating them. "We have a new constitution," he points out, "yet a high number of citizens are not aware of basic rights that are enshrined in the document." Another of his efforts is to campaign for better health care for cancer patients, especially patients who find it difficult to access treatment.
As you might expect, Dumba has made many enemies along the way. "Human rights is my passion," he says, "and I won't be intimidated. As long as we are living in a corrupt and unjust system, I won't be silenced."