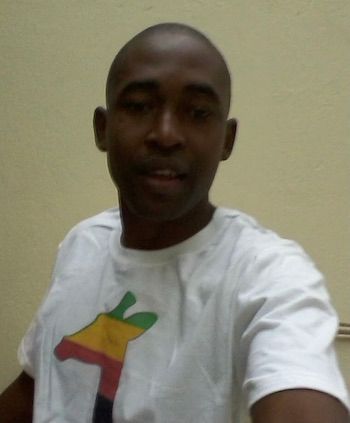 Summary: Dereck Nziyakwi is a film maker and actor who uses theater and comedy to expose rampant human rights abuses perpetrated against the people by the state in Zimbabwe. His political satire has earned him praises from citizens across the country but that has also attracted persecution from the brutal police system including several arrests.
Profile: Freedom of expression in Zimbabwe is guaranteed in the constitution but the state has been accused of leading a brutal campaign against artists including journalists who 'speak truth to power'.
Many have been heavily assaulted and jailed for exposing gross human rights abuses. Calls by civic society and other international organizations such as Amnesty International and the United Nations for the government to promote human rights in the country have been totally ignored by the authorities.
However it is against this backdrop that artists such as film maker and actor Dereck Nziyakwi continue to risk their lives as they continue to highlight the decay of freedom of expression in the country.
'I have been using art through film to help expose the gross human rights abuses inflicted upon citizens by this brutal regime for over five years now and I have also been a target of harassment.
I have been assaulted by the police several times but that hasn't deterred me to stop carrying out my work,' he said.
One of his prolific plays entitled 'Heal the Wounds,' shot in 2010, highlighted the trauma endured by victims of political violence following the brutal 2008 elections in which the late President Robert Mugabe refused to relinquish power.
'Film is a powerful tool for increasing public awareness and exposing human rights violations, and it is my duty as a citizen to continue working towards highlighting such injustice no matter the costs,' he added.
Nziyakwi studied performing arts at Theory X Media and has worked with many theatre stables in the country such as Savanna Trust and Bustop TV