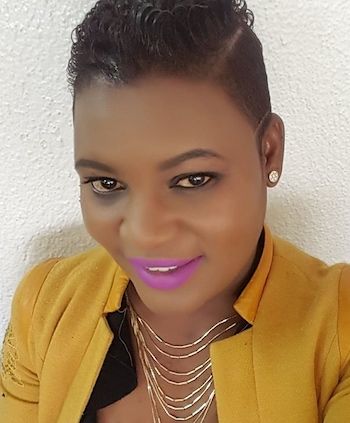 THUMBNAIL- Stabile Dewa, a vibrant Zimbabwe democracy and women rights activist is one of the seven people recently charged with treason in the southern African country. She was arrested in May returning from a democracy workshop in the Maldives and spent days in prison before she was released on a $1000 bail pending trial.
PROFILE- Stabile Dewa, 34, a vibrant Zimbabwean women rights and democracy activist is facing treason charges for attending a workshop on democracy in the Maldives.
The conference in the Maldives was titled: "Human rights, peace building and non-violent strategies to engagement."
But the Zimbabwe government has charged that together with six other activists they were at the workshop to roll out violent protests to allegedly topple President Emmerson Mnangagwa's government.
Dewa, the executive director of the Women's Academy for Leadership Excellence (WALPE) was arrested at the country's main airport on her return before she was charged for subversion.
The State alleges that the seven including Dewa were trained on how to mobilise citizens to turn against the government and to engage in acts of civil disobedience and or resistance to any law during the anticipated national protest by anti-government movement.
She spent 15 days at the notirious Chikurubi Maximum Prison and he described the time as the "most traumatising" of her life before she was granted $1,000 bail by the High Court.
Under Section 22 of Zimbabwe's Criminal Law (Codification and Reform) Act, "subversion of a constitutional government" is a treason charge. It carries a sentence of up to 20 years in prison.
Since the beginning of 2019, the government of President Emmerson Mnangagwa, which has promoted a "new dispensation" that respects basic rights, has arrested and prosecuted several peaceful activsts on baseless charges.
Dewa, a former student activist says she is not moved by the charges she is facing right now since she is clear she did nothing wrong. "We have done nothing wrong and the charges are just to frustrate the work of civil society. The government is afraid of its own people. Zimbabwe shall overcome some day," said Dewa.
She has spent her adult life fighting for human rights and justice for women and children.
"I will be reporting everyday at a local police station until the reporting conditions are reviewed. I want to thank everyone who supported us in one way or the other during our unjust incarceration and the most traumatising period in my life. I'm humbled by the overwhelming social media campaigns demanding our immediate release. God bless every hand that typed or reshared posts demanding our immediate release," she said.
During her student activism days, Dewa demonstrated calling for academic freedoms.
"We ran several campaigns advocating for academic freedoms and the improvement of learning conditions for tertiary students," Dewa said.
She was one of the activists who took to the streets in November 2018 to mobilize people in a demonstration that led to former Zimbabwe long ruling president Robert Mugabe resigning after the military briefly took power.
Dewa also worked as a deputy director for the Heal Zimbabwe Trust, an organization that called for national healing and reconciliation after deadly 2008 presidential polls that left hundreds of opposition dead and hundreds injured from political violence.
"Our organization was at the forefront of giving voice to survivors of the 2008 violence and torture," she said.
"The unbelievable, painful and traumatizing stories I heard from the survivors of torture especially in remote areas strengthened my resolve to pursue human rights, peace building conflict transformation and women's rights work."
In her current role at WALPE, Dewa is pushing for more women to contest in the 2023 general elections.
"My wish is to identify, mobilize and capacitate more women to run for public office during the 2023 elections and beyond. We need to come together as a nation and prioritize equality and equity issues," Dewa said.
"We must come up with concerted efforts to achieve 50/50 gender representation in all leadership positions as stipulated in the Zimbabwe constitution."