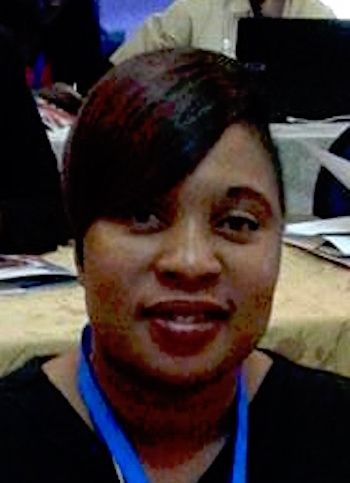 Ekenia Chifamba has helped thousands of girls in need in Zimbabwe—girls who are victims of rape and other abuse, girls who are poor, girls who need counseling or education or access to the justice system or escape from childhood marriages. Chifamba, through her nongovernmental organization, Shamwari Yemwanasikana (SYS), is there for them.
SYS is a refuge for disadvantaged girls and a champion of their rights. It "seeks to promote the rights and empowerment of the girl child in the home, school, and community" and to "emancipate her from all forms of abuse that have and continue to hinder her development."
More than 350,000 girls belong to clubs sponsored by SYS that offer programs promoting leadership skills, career guidance, and confidence building. SYS provides scholarships and internships for programs run by a variety of other community partner organizations. Many young girls have benefitted from the training, technical support and empowerment provided by SYS income generating projects such as basket weaving, soap making and market gardening.
SYS programs offer assistance to victims of rape and abuse including psychological support, legal support, referrals to shelters, and transportation to police stations, courts, and hospitals.
Chifamba constantly coordinates with communities and schools to lobby for eradication of practices which impede the girl child's full physical, emotional, spiritual grown and development. SYS has implemented the World Children's Programme in over 300 Zimbabwe schools and has partnered with Zimbabwe police for a campaign against sexual violence. Chifamba has spearheaded the Child Marriages Amplifying Community Voices training that seeks to create community champions for ending child marriages. She's also launched a campaign to provide sanitary pads to disadvantaged girls in the country.
Chifamba focuses on girls and women, but she doesn't ignore boys and men: SYS has established "men and boys' forums" in which males of all ages are educated about protecting girls and ending child marriages.
Huge challenges remain, including inadequate access to justice in the event of sexual abuse, and the lack of means for girls to express their identities and effectively air their views.
Not everyone in Zimbabwe is happy with Chifamba's work. She faces constant hostility from traditionalists and some church elders who view her work as a threat to their traditional norms, which include shunning modern medicines and discouraging girls from going to go to school. Girls from traditional communities have been disciplined or threatened for attending her community meetings.
But Ekenia Chifamba is a results-driven leader with vast experience in developing innovative programmes, and she's deeply committed to improving the lives of girls and women. She, and SYS "envision a nation where girls are free and able to stand up for their rights, with full support from the community and policies."
Thanks to Chifamba's efforts, that vision is slowly but surely becoming a reality in Zimbabwe.