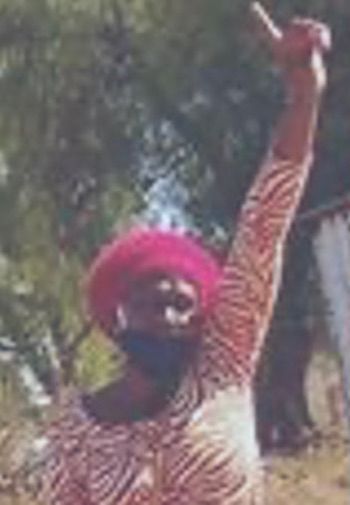 Summary: Sheila Chisirimunhu is a teacher and human rights activist who has been fighting for the rights of teachers in Zimbabwe. As a member of the Amalgamated Rural Teachers Association of Zimbabwe (ARTUZ), Chisirimunhu has been assaulted, arrested, and jailed for demanding better living conditions for teachers in the country. Despite her persecution, she remains resolute in her quest for a democratic society in Zimbabwe.
Profile: Zimbabwe used to have one of the highest standards of education in Africa, but that has been eroded, thanks to poor governance and lack of investment in the education sector. Teachers in Zimbabwe are the least paid in southern Africa, with an average teacher earning less than US $200 monthly. As a result, teachers spend much time away from their classrooms taking on side jobs to supplement their income.
Some people have challenged the government's policies toward education—at great risk. One of these people is teacher and activist Sheila Chisirimunhu.
Chisirimunhu was jailed for 16 months after leading a peaceful campaign demanding better working conditions for her suffering colleagues. A member of the Amalgamated Rural Teachers Union of Zimbabwe (ARTUZ), Chisirimunhu was fed up with receiving a monthly pay cheque that wasn't even enough to buy food and other basics for her family. To her, life as a teacher was now a mockery, and she wanted her displeasure to be heard by the authorities.
"Life as a teacher in this country," she said, "is very pathetic, as the government underpays teachers less than any other profession in the country. I was arrested . . . for leading a demonstration against poor working conditions and served a couple of months of my sentence, but that has not deterred my spirit to fight for injustice."
Chisirimunhu added that life in prison was tough for women in particular, as they lacked access to health facilities and basic items such as sanitary wear:
"To be honest, I had a terrible experience during my stay in prison, and women are suffering inside. There is virtually little access to even sanitary pads, and the food diet is very poor. This has resulted in sickness and even death of prisoners."
ARTUZ is an independent body that represents about 15,000 rural teachers in the country. A number of its members—including its President, Obert Masaraure—have also been jailed and tortured for standing up for teachers' rights.
Despite her jail time, Chisirimunhu has vowed to continue fighting for the rights of teachers in the country.
"The struggle will continue until it is achieved," she asserts, "and jailing us won't deter us."