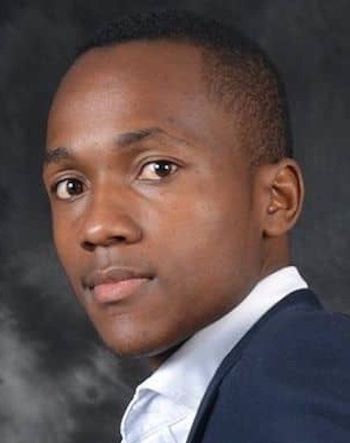 Summary: Despite risks of threats and violence, young photo-journalist Panashe Makufa has employed many tactics in his fight for consumers rights, freedom of expression and journalistic freedoms—from staging one-many demonstrations to court challenges to police actions against the media. His current fight is for the right to report freely on the Covid-19 outbreak in his country
Profile: It started with bacon. After 24-year-old freelance photo-journalist Panashe Makufa fell sick from eating bacon packed by Colcom, one of Zimbabwe's largest pork producers, he immediately lodged a formal complaint with the company. For three weeks they would not respond so he went to their offices where his complaint was brushed off. Then he went to Consumer Council of Zimbabwe who told him that here was no commission in place to do arbitration.
"With no money to hire a lawyer and consumer rights groups not willing to take up my case, I had to do something to make my voice heard," Makufa says. "So, I staged a one-man demonstration." To no avail. From that experience, Makufa learned that citizens can challenge a service provider in Zimbabwe and nothing is done.
Then came a much bigger challenge. After the Zimbabwean government, like many other governments across the globe, introduced national lockdowns as part of measures to contain the deadly coronavirus disease (COVID-19), a number of journalists, including Makufa, were arrested and harassed by state security agents as they tried to report on police enforcement of the lockdown.
Makufa had been out covering the lockdown for three days and was on his way back home when took a shot of police enforcing the lockdown on horseback. He was arrested and his pictures confiscated. "Little did I know that three days of sweat was going to be lost there," he says. "I tried to recover the footage but managed to get only some pictures and few videos."
Makufa, with the support of the Media Institute of Southern Africa Zimbabwe chapter immediately petitioned the High Court, seeking an interdict to stop any such interference and arrests by police officers and other law enforcement agents on the work of journalists.
The government had already categorised journalism as an "essential service" during the lockdown. But the police, through their Commissioner General, had argued that only journalists "from broadcasting and internet" were exempt from the lockdown regulations. Then the police further argued that only journalists from the State media were exempt.
High Court Judge Jacob Manzunzu disagreed and ordered police to desist from arresting, detaining or interfering with the work of journalists providing coverage during the Covid-19 lockdown.
Reflecting on this experience, Makufa says, "I am so moved by how we as Zimbabweans just look at things and are satisfied with the status quo yet hoping for a change. I believe that change begins with someone and in many cases no-one wants to stand up for it." Makufa added that he will not stop until businesses and government start to respect people's rights.
Makufa said his battles have not been won without facing any challenges.
"Threats are a daily thing especially in our profession," he says. "I still remember after staging that one-man demo at Colcom I saw two guys from the Central Investigations Department (CID) just standing outside my gate. And during court challenges, I received calls and messages from unknown people advising me to let go. I gave a deaf ear and I still remember my lawyer Chris Mhike saying 'Panashe the victory is sweeter' (for overcoming obstacles) and that motivated me to fight more," said Makufa.
The young photo-journalist says that he is motivated to keep fighting because of his poor upbringing. "I never knew my father and my mom passed away when I was 12. I lived in rural areas without anyone to look up to. I was exposed to abuse and sometimes went to sleep without eating anything. Whatever I have today is because I worked for it. There was no inheritance left for me by anyone so the thought of that only gives me energy because I don't want to go back there or have my own kids live that kind of life," he said.