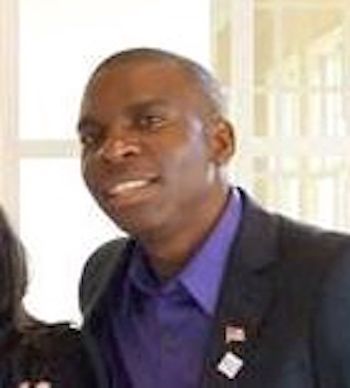 He's been labeled an "agent of imperialism" by illegal mining syndicates and some village headmen in their pay, but that has not broken the spirit of young leader Phillip Muyengwa, Founder of Youth Initiatives for Community Development (YICD). He and YICD champion the cause of economic justice by advocating for the rights of the people of Mutoko, a rural settlement that lies some 200 kilometers from the commercial capital of Harare.
YICD was set up in 2013 by a group of young people from Mutoko, led by Muyengwa, to safeguard the interests of local people against outsiders coming to mine the area's very highly prized black granite.
According to Muyengwa, foreigners--mainly Chinese nationals--in connivance with some greedy locals were engaging in illegal mining of the granite resulting in serious environmental degradation while keeping the local community from benefitting from the proceeds.
"As concerned youths, we sat down to think about what we could do when we saw these outsiders plundering our granite as well as damaging our environment," he said. "We started pushing for environmentally responsible mining by the mining companies that also resulted in appropriate benefits for the villagers in the area."
Through YICD, the local community has managed to clamp down on illegal mining companies and syndicates, to compel the rehabilitation of damaged landscapes as well as to force compensation to villagers who lose their livestock through drowning in granite quarries.
But Muyengwa has faced threats and harassment. "Some village heads do not like our work as they are the ones who are working with the Chinese syndicates who have caused untold environmental damage and economic injustices. They regard me as an agent of the West and they charge that YIDC has no mandate for our actions in the community."
"This will not stop us," he concluded.