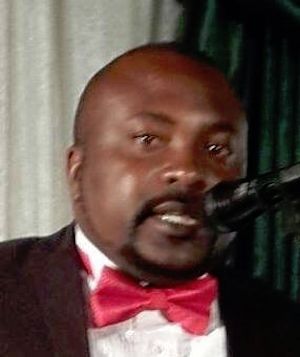 Tinei Mukweva is a courageous and dedicated human rights lawyer in Zimbabwe who has defied all odds by continuing to defend human rights defenders in the country despite brutal persecution by the police.
Mukweva has been beaten up and at times imprisoned while attending to his clients, who are mainly human rights activists battling against abuse "I have come to the rescue of many citizens who have been arrested for exercising their constitutional rights," says Mukweva, "including women with babies. This is totally unacceptable in this era when we have a new constitution that guarantees citizens of fundamental rights, which the state is unwilling to enforce."
Through the Abameli Trust, a non-partisan organization that provides legal representation for activists in Matebeleland and Bulawayo, Mukweva has helped bail out activists—including youth and women—who have been incarcerated in the country's notorious prisons. Affected individuals include pressure group members from the Bulawayo Youths Arise (BUYA) and Women in Zimbabwe Arise (WOZA) organizations; they are the leading voices fighting against injustice in Matebeleland.
This has not been an easy task for Mukweva. "I have been beaten and detained ever since I was a student leader a decade ago," he says, "and this hasn't stopped. I face such challenges from these overzealous police officers who don't even care that I'm assisting my clients. I don't think it's about ignorance of the law but personal ego, which is being promoted at state level."
In recognition of his efforts, Mukweva is one of 60 Zimbabweans who are to visit the United States this summer for academic coursework under the prestigious Mandela Washington Fellowship.
"I feel honored and won't be stopped or forced to quit human rights work," he says.