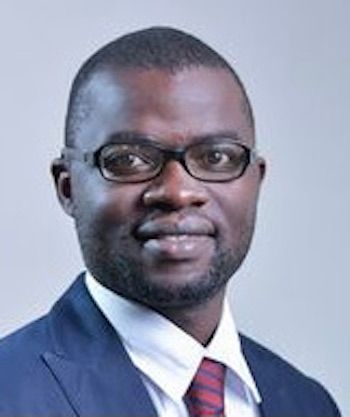 Summary: Jeremiah Bhamu is a human rights lawyer in Zimbabwe who represents activists jailed by a politically biased judicial system. Other lawyers are reluctant to do what he does because they fear persecution. Bhamu has been arrested in the past for his efforts but continues to offer legal services to those who need it.
Profile: Zimbabwe's courts are notorious for jailing human rights defenders who stand up for citizens' rights. Recently, one prominent human rights lawyer, Job Sikhala, was jailed on trumped-up charges following his free legal service to the family of a woman who was killed by suspected party officials.
Sikhala has been in jail since June 2022, arrested with 14 other activists. Efforts to secure bail have been fruitless, and Sikhala has been languishing in jail. A number of other lawyers are reluctant to offer legal services to human rights defenders like Sikhala out of fear of being persecuted themselves.
But not Jeremiah Bhamu, a brave human rights lawyer who jumped into the case to represent Sikhala, not fearing to accuse the court of illegal moves and even to charge the prosecutor with contempt of court.
This is not the first time Bhamu has risked arrest, persecution, and bodily harm to represent people such as Sikhala. He represented Giraffe Hero Itai Dzamara in a high-profile case that led to Dzamara being "disappeared" by government thugs in 2015. Bhamu himself was jailed in 2019 for "acts of subversion" when he was representing incarcerated protestors.
Being an attorney in Zimbabwe who defends activists challenging the government is a difficult and risky task, but Jeremiah Bhamu does what he feels is right,
"I do understand the dangers that arise," says Bhamu, "but that actually strengthens myself to continue standing up for the vulnerable."
Bhamu condemns the government for continuing to trample upon citizens' rights, regardless of constitutional protections: "We have a government that uses its state machinery such as the police and the military to arrest and jail human rights defenders, and that is a serious abuse of law. This has to be challenged, and that is why I continue to stand up and offer my services no matter the risk."
Bhamu was awarded the Human Rights Lawyer Trophy by the Law Society of Zimbabwe (LSZ) in 2011 and has never ceased representing in court those facing persecution. "I have been threatened and jailed whilst defending human rights defenders, but that has not stopped me from carrying out my duties and I will continue doing that as long as I live."
Bhamu attained a law degree from the University of Zimbabwe and is also a Conveyancer and Notary Public. He is a member of the Zimbabwe Lawyers for Human Rights and specializes in human rights, constitutional law, and labour litigation.