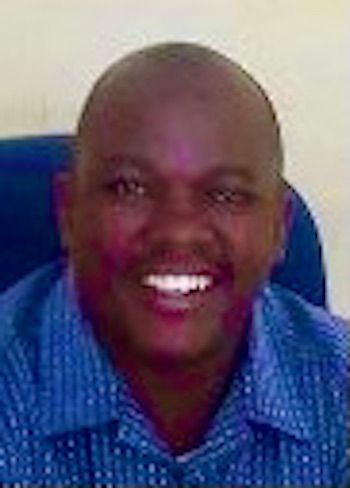 Summary: George Makoni is a human rights activist and community builder who has been arrested and jailed several times because of his defense of citizens' rights in Zimbabwe. His nonpartisan organization has been a leading voice in promoting transparency in public offices and in enlightening rural communities on their rights and in providing voter information.
Profile: Zimbabwe's rural communities have been "no go" areas for NonGovernment Organisations (NGOs) as they are perceived by the government as elements of regime change. Recently the government proposed plans to regularize and control the operations of NGOs through the PVO Amendment Bill. The bill would force the disclosure of funding sources and operating structures.There have also been fears that the government will shut down a number of NGOs as the country gears for the highly anticipated 2023 elections.
It is against this background that organisations such as the Wedza Residents Development Initiative Trust (WERDIT), founded by human rights activist George Makoni, found themselves at the risk of being thwarted by the government. The threats aren't just verbal. In 2019, Makoni and six other activists were arrested and charged with treason soon after landing at the Harare International Airport.
"I have been arrested countless times by the state whilst carrying out my work," says Makoni, "and the worst moment was when I was arrested after landing from the Maldives, where we had attended a human rights training session. I had to endure weeks in prison, and it was hard being separated from my family for just carrying out my work."
It wasn't the first time that Makoni has faced backlash over his activism. In 2016, he was brutally assaulted at Harare Town House after handing over a petition demanding an end to corrupt land deals that involved senior council and government officials.
Despite all this onslaught, he remains defiant: "I have faced the brutal wrath of the system, but that will not stop me from working towards the upliftment of rural communities inasmuch as information access and dissemination is concerned."
That work has included many issues important to the people of Zimbabwe. During the Covid-19 national lockdown, WERDIT was instrumental in encouraging people to get vaccinated; part of this effort included demystifying myths around the vaccinations. WERDIT has also partnered with the Environment Management Agency (EMA) to alleviate conflicts arising from veldt fires, which are rampant in the summer season. And, most recently, Makoni's organisation has sponsored discussions critical to women—reproductive health issues, women's rights, gender-based violence, rape, and sexual abuse of minors.
Regardless of attacks from the government, Makoni continues his activism for a better Zimbabwe.