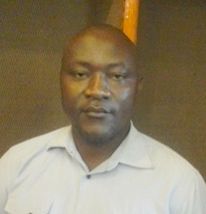 About ninety percent of Zimbabweans are unemployed as thousands of companies closed shop as a result of the economic meltdown currently prevailing in the country.
This has resulted in citizens resorting to vending of various goods ranging from vegetables, tomatoes among others so as to sustain their families. But the Zimbabwe authorities have launched a" blitz "against the vendors in the country's major cities and towns ordering them to leave.
In Harare, the vendors endure a "cat and mouse" chase with the police risking beatings and confistication of their goods.
However, an organisation called the Vendors Initiative Social Transformation Trust (VISET) was set up to amplify and stand up for their rights with Samuel Wadzanai as the Director.
Wadzanai (36) has been arrested and detained by the police whilst attending cases of vendors being harassed in the city.
"I have been arrested twice by the police whilst defending vendors in the city .As a vendor myself, I felt that we have to mobilize and be one body that defends our rights.
The country has got thousands of educated citizens who have resorted to vending and the authorities have to accept that vending is not a hobby but a livelihood and stop harassing us," said Wadzanai.
He added that the government has to provide jobs first in the country before criminalizing vending.
"They have to provide us with jobs so that people find alternative work. Vending is the only alternative left for the people and we wont leave the streets until we get alternative employment,".
VISET conducts training of vendors in basic human rights issues as well as mobilizing resources for members who have lost their goods to the municipal police.