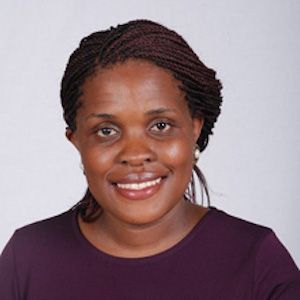 Summary: Nyasha Sengayi works throughout Zimbabwe to advocate for the rights of women and girls. Despite continual threats to her life, she travels to remote areas and educates citizens about abuse and the remedies for abuse. She has spearheaded many campaigns to arrest, convict, and punish abusers, and she has offered support to the victims as well. Sengayi coordinates One Billion Rising, a global organization that focuses on justice for victims of violence, and she started her own organization, Source International Zimbabwe.
Her Story: Here's what it's like to be a feminist in Zimbabwe: "I have challenges with men who, especially in remote areas, regard me as a bad influence to their wives and have [threatened me] with physical assaults."
The speaker is Nyasha Sengayi, the founding Director of Source International Zimbabwe, which advocates for women's rights throughout the country. Sengayi is also Zimbabwe's coordinator for One Billion Rising, a worldwide organization that focuses on justice for victims of violence. Sengayi has worked for several years in both organizations, and before that did everything she could as an individual to protect women.
"I will not sleep until what I want to do is done with my other sisters from other mothers," she said in a blog post after the rape and mutilation of a young woman in 2012. "Watch this space. The time to stop talking has come. When I'm done with success, I will sit down and cry for her and all the other women we do not know about who have gone through similar experiences."
Sengayi has made a difference. Child marriages are now outlawed in Zimbabwe. Women are much more aware of their rights and of the means to secure justice for those rights. Sengayi travels throughout the country—even to its most remote districts—to educate citizens, to rescue young women trapped as prostitutes, and to seek prosecution of men who abuse women. She participates in countless campaigns to further her advocacy—this despite the very real threats to her life.
Nyasha Sengayi is well aware of the threats, but she's even more aware of the environment that persecutes women and her own ability to make that environment safer. "I live in a society," she says, "in which women's rights are still violated, regardless of legislative laws that safeguard them. My duty is to advocate toward the imprisonment of men who abuse women as well as empowering (women) in understanding their constitutional rights."
And despite the dangers, "I don't feel deterred from carrying out the work of enlightening women in Zimbabwe."