Sinikiwe Marupiwa- Zhou ›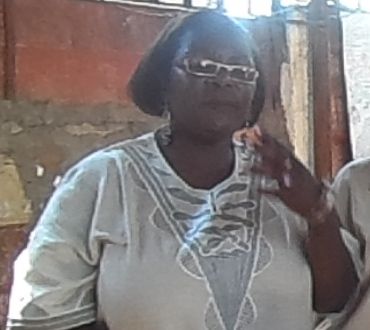 Center of Hope
Harare; A small garage in the high density suburb of Kuwadzana, has been turned by a passionate and loving heart into a center of hope for the mentally challenged children aged between six and nineteen.
A widow, 53 year old Sinikiwe Marupiwa- Zhou a primary school teacher for the past 25 years at a nearby school, identified the needs of children with disabilities and in 2011 founded the institution, Center for Hope Support Organization where she teaches children with mental challenges to read and write.
Out of her passion to give a life to the seemly lifeless children in community, Zhou single handedly nurtures the children in their path to life as she teaches them various skills in the classroom and in the sports field.
"I am passionate about children with disabilities that is why founded this organization. At present I have 14 children both boys and girls who are mentally challenged whom I nurture. I teach them how to read and write from early childhood development (ECD ) to grade 7. Since 2011 none of them has yet advanced to secondary level owing to the fact that they are slow to learn," said Zhou.
In her quest to help the mentally challenged children to have access to opportunities available to other children such as sport and recreation and a decent education, Zhou admits to a lot of challenges hindering the success of her project.
"I teach the children various skills in sport and recreation. I sometimes take them to play golf and tennis under the invitation of other institutions like the St Georges College. But I face a lot of challenges because I do not have reliable transport to take them regularly."
"I also would like to teach them various self-help skills like breeding poultry market gardening, but that cannot be done at this small space, therefore I would like to expand this space or if I could have a plot to accommodate all of these children and many who are in the communities, still shy to come and be part of this small group," Zhou said.
Disabled children in Zimbabwe are failing to access basic human rights such as education and health that are enjoyed by their able-bodied colleagues.
"I am being severely impacted by lack of experienced teachers or nurses who are willing to volunteer to work with me and help the children. In this modern economy no one want to work for free. Council gave me permission to expand the institution at the local community center and am still yet to follow up. If I get big space to accommodate the children I hope parents who have children living with disabilities might bring their children also," Zhou added.
According to Zhou, the government and donor community should allocate more resources to the disabled community to ensure that children with disability get a share opportunities available to all citizens of Zimbabwe.
"Unless I get donations from different stakeholders, experienced personnel to work with on a voluntary basis I do not think the organization will reach the desired intentions. Right now the children some of who come from poor families are having challenges with eating a balanced diet and fail to access desired medication for their various ailments," Zhou said.
The Zimbabwe government has been heavily criticized for failing to provide "safety nets" to the marginalized members of society.
Many continue to live destitute lifestyles in the streets surviving from scavenging in dustbins and hand outs from well well wishers.